13W3 M TO VGA HD15 F SGI INDIGO INDY ONYX ADAPTER WITH VERTICAL AND HORIZONTAL SYNC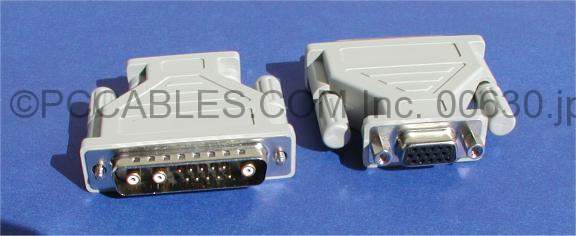 Adapter Designed for SGI Systems.
Converts SGI System 13w3 Port to standard VGA Port for most displays available today.
Includes Sync and Vesa DDC Signals.
13w3 Male connector on One side and High Density 15 Female Connector on other. Adapter Approx 2 Inches in Length.