ALL Orders placed today will Ship on July 29th
Summer Break.
---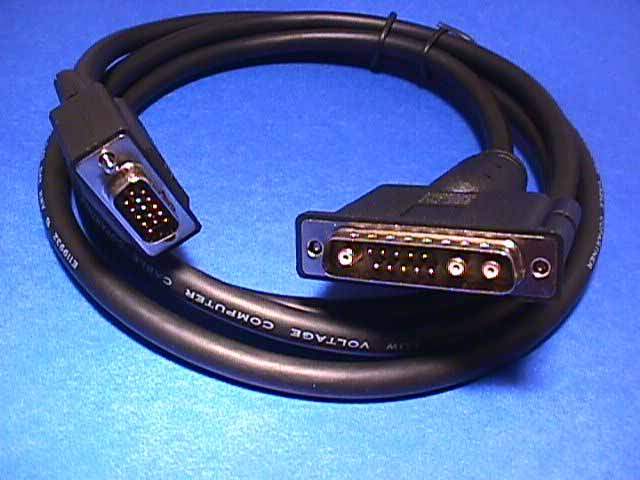 Cable has 13w3 Male connector on One side and High Density 15 Male Connector on other.
Cable Length 6'.
Used to connect some high end monitors to video Cards.
Used to Connect high end Sun/SGI Systems to Multisync Monitors.
Adapter Wiring


HDDB15-M                  13W3-M 
Pin                     Pin
1                       A1-Conductor
2                       A2-Conductor
3                       A3-Conductor
6                       A1-Ground
7                       A2-Ground
8                       A3-Ground
4,5,10			Pin 7 in Block
11			Pin 10 in Block
13                      Pin 9 in Block
14			Pin 8 in Block
Ground			Ground
Shell			Shell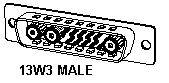 ---