ALL Orders placed today will Ship on July 29th
Summer Break.
---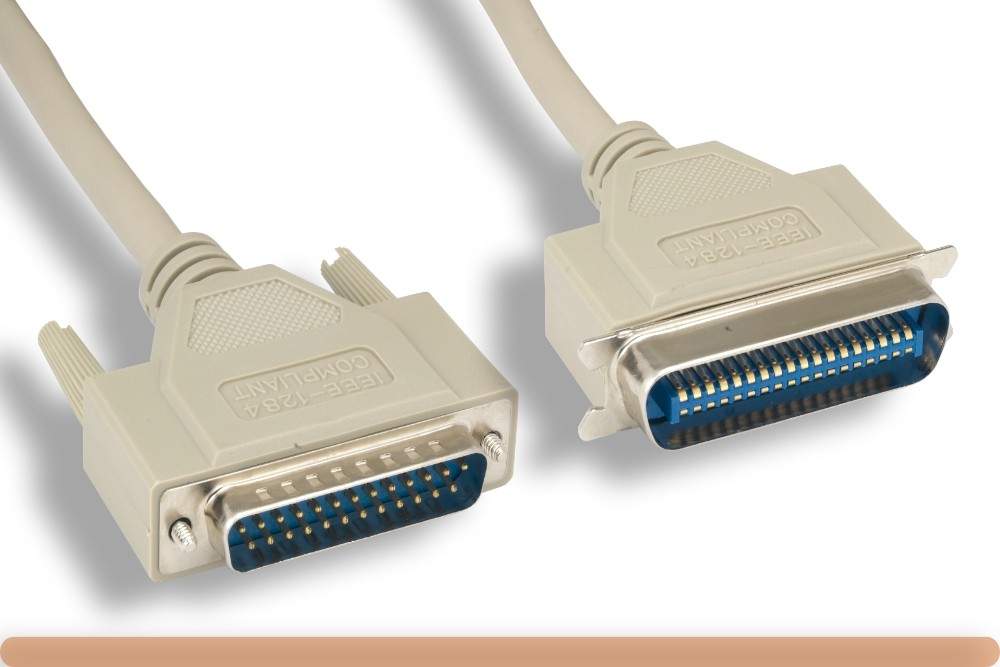 3' Printer cable used to attach parallel printers.
Small Size is Ideal for Laptop Applications.
to IBM compatible computers. Molded Ends with 25 Conductors.
Has Been Rated by IEEE as a 1284 Compatible cable.
This cable has extra shielding and is of extra high quality.