ALL Orders placed today will Ship on July 29th
Summer Break.
---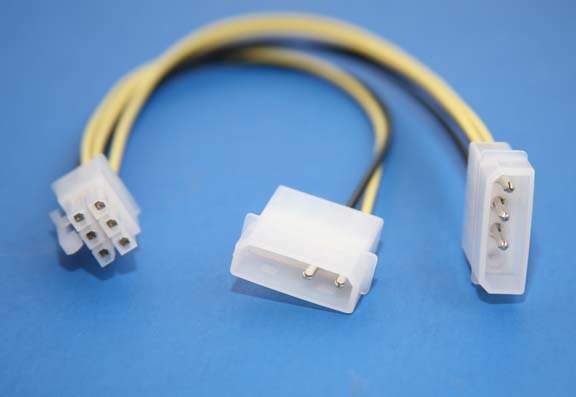 6-Pin adapter cable for PCI-E converts two drive connectors to 6 pin PCI Express power connector.
PCI-Express video cards, such as Radeon X800 and nVidia GeForce 6800 GT, require the use of a new 6-Pin connector to power the onboard video processor directly from the system's power supply. Premium 8 inches long on each cable from 6 pin connector for Video Card to Dual Molex 4-Pin Connectors for Power Supply.