ALL Orders placed today will Ship on July 29th
Summer Break.
---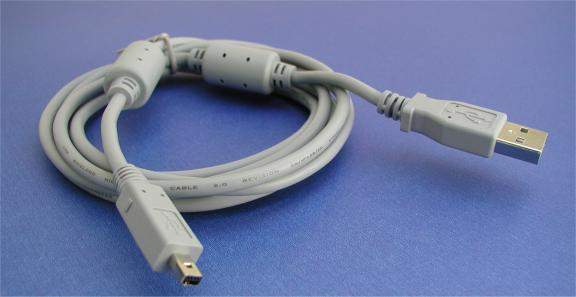 USB 2.0 Camera Cable Designed for Digital Cameras
Downward compatible to 1.0 and 1.1 USB.
Dual Ferrite Core 6ft Length.
Casio Models:
QV-2000UX, 2300UX, 2900UX, 3EX, 3000EX

All the information and content posted on this Web Site are the property of PCCABLES.COM.
---
Partial List of Compatible Devices
CAMERA
CASIO
QV-2000 Starter
QV-2000Plus
QV-2000UX
QV-2300UX
QV-2400UX
QV-2800UX
QV-2900UX
QV-3000EX
QV-3500EX
QV-3EX
QV-3EX Plus
QV-8000 Starter
QV-8000SX