ALL Orders placed today will Ship on July 29th
Summer Break.
---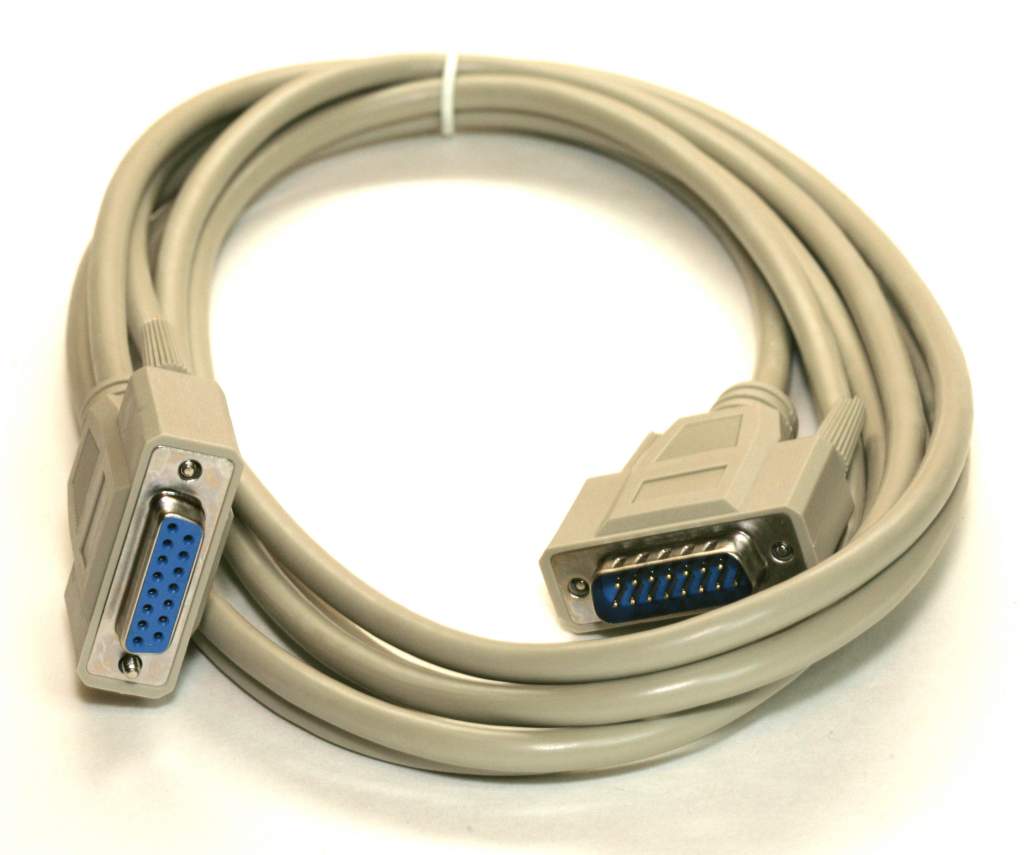 10' DB-15 Low Density Extension Cable. Has DB-15 Female connector to DB-15 Male Cable.
Used Alot on Communication and control Equipment.
Very Nice Quality Molded Cable Foil and Braided Sheilding.
Used as a Joystick Extension on PC.
Or a Video Extension on some MAC's.
Low Density DB 15 Male

Low Density DB 15 Female