ALL Orders placed today will Ship on July 29th
Summer Break.
---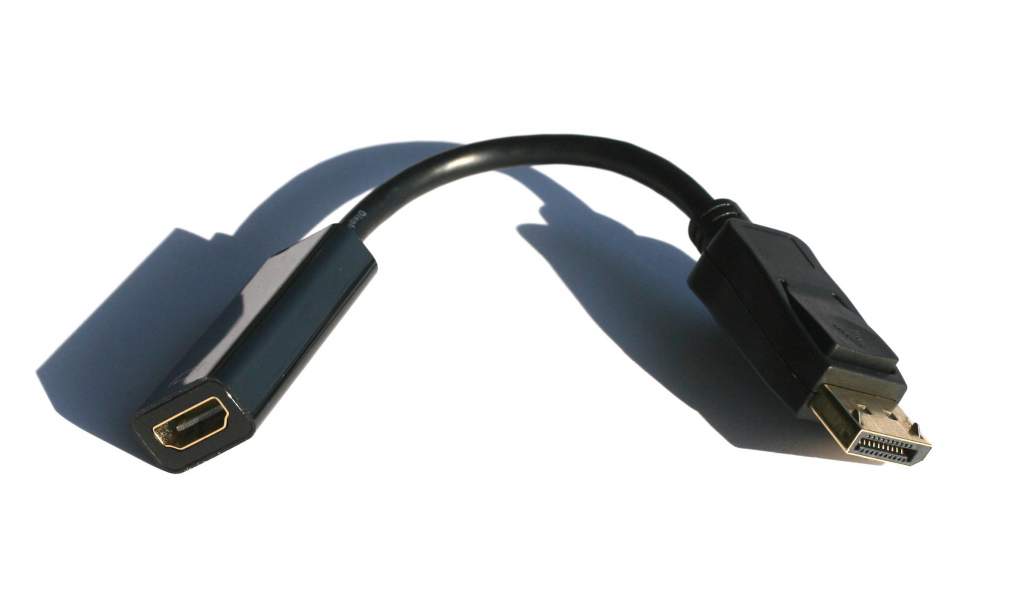 Display Port to HDMI Adapter Cable
Let you connect a HDMI Cable into Display Port Interface.
Connector 1 - Display Port Male - Latching
Connector 2 - HDMI Female
Maximum Resolution 1920x1200 / 1080p
Additional information:
DisplayPort Wikipedia
Displayport.org
Other Manufactures of Similiar Item.
Accell Part Number 886B-001B
StarTech Part Number DP2HDMI