ALL Orders placed today will Ship on July 29th
Summer Break.
---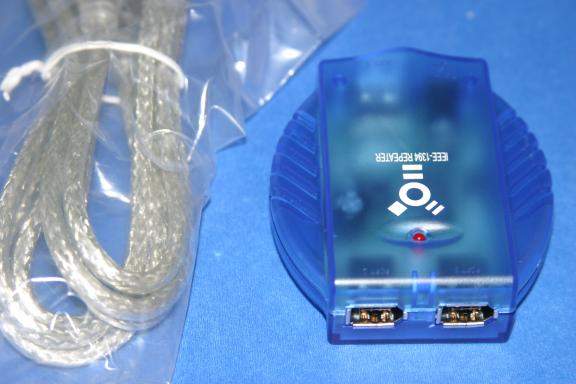 SIMPLE FIREWIRE 1394 HUB

Notes/Specifications
- Compact Design Fits into a Laptop Bag Easily
- 1394 data transfer rate up to 400 Mbps
- Hot-plugability
- Three Ports
- Includes 6-pin to 6-pin FireWire cable
- Has external 12vdc Power Jack.
- No Transformer is supplied Suggest 1Amp 12Volt.