ALL Orders placed today will Ship on July 29th
Summer Break.
---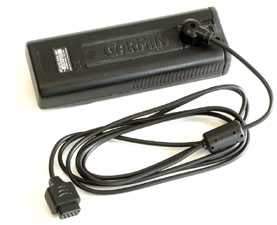 For GPS-12, GPS-38, GPS-40 Hanhelds
These models can accept up to 8 Volts power input.
You can also save or load waypoints, routes, and maps.
Features ePlug , a custom 9-pin D connector, and very flexable cable.
Molded on ferrite Core for EMI and RFI Reduction.
4 conductor cable with all 4 wires connected to all 4 ePlug pins (Power is on the red wire and connected to pin 6, ground is the black wire)