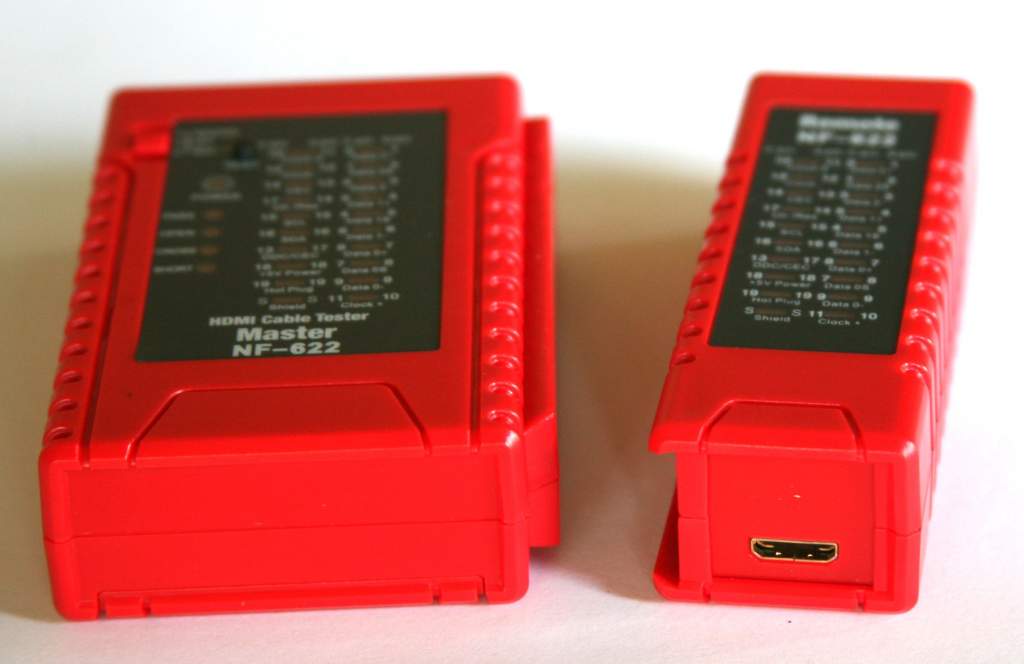 HDMI CABLE TESTER
HDMI Wire Tester to check continuity of Signal Wires.
Works on Standard Non Amplified Cables.
19 Pin to Pin wire map with Grounded Connections.
Tests HDMI Type-A, HDMI Type-C, HDMI Type-D.
LoopBack Mode for Type-A Cables.
In Retail Box:

Small Instruction Book
Caring Case
HDMI tester with Remoter Requires 9V DC Battery Not Included.