ALL Orders placed today will Ship on July 29th
Summer Break.
---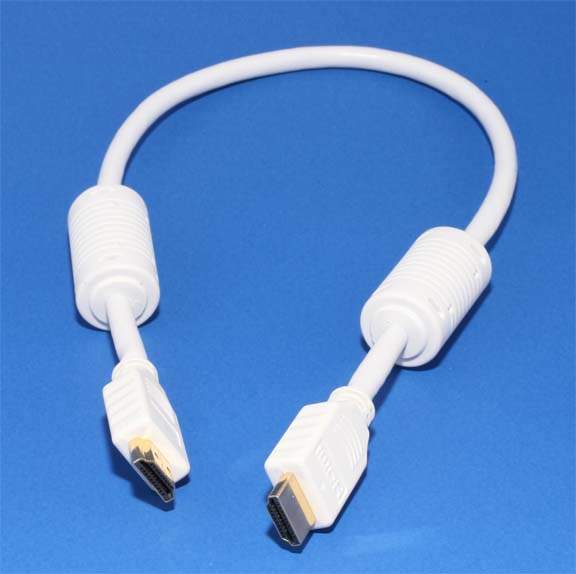 HDMI 1.3a CERTIFIED
1.5 Foot Long HDMI-HDMI Cable Premium White
Premium Quality 2 Meter Cable.
HDMI Certified to run in all resolution including 1080p
Gold Plated HDMI Connectors Contracts.
With the newest Heavy Duty Circuit Board Construction.
Dual Ferrite Beads.(for reduction of EMI/RFI)
Latest HDMI Compliance
Quality UL Rated Cable.
Additional Information on HDMI Certification Levels from Wikipedia