ALL Orders placed today will Ship on July 29th
Summer Break.
---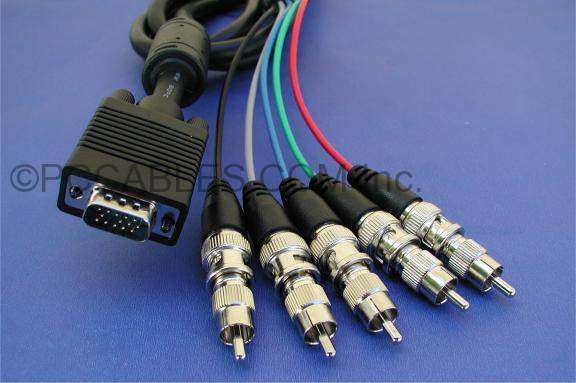 HDDB15 Breakout cable
Used to take the Seperate color Signals off the HDDB15 Connector.
Includes Signals for Red, Green, Blue, Horizontal and Vertical Sync.
Premium Quality with Ferrites Cores
5 Individual Sheilded coax cables.
Incased in another Sheilded Molded Cable.
Follows UL2919 Specifications.
Uses a Combination of VGA to BNC cable and BNC-F to RCA-M adapters