ALL Orders placed today will Ship on July 29th
Summer Break.
---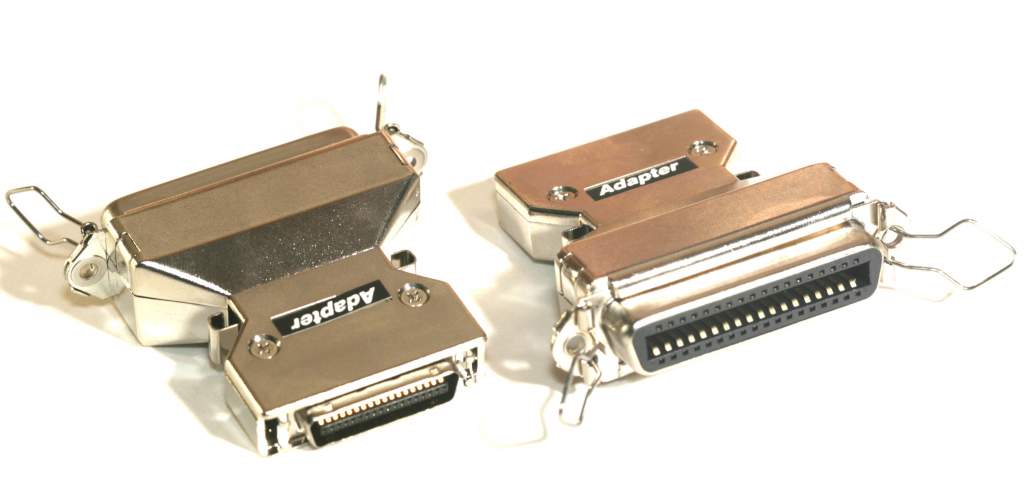 Special Adapter to convert IEEE-B Male Cable or Connector into
a IEEE-C Male Connector.
Adapters is Centronics 36 Female to HP Centronics 36 Male.
Very popular for changing the port type for High End HP Printers.
Is not IEEE Rated but seems to work fine in all applications.