MONITOR SWITCH KIT ELECTRONIC 2 SYSTEMS TO 1 MONITOR WITH CABLES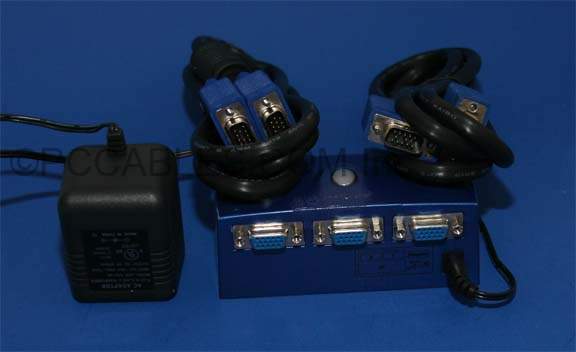 2 System to 1 Monitor Electronic Switch Kit.
Includes two SVGA M-M 6' cables.
Includes Electronic Switch with 120v AC Power Adapter.
Allow you to connect two system to one monitor and Switch between them with a Easy Button on the switch.
Designed for Max Rez 2048x1536 / 72HZ