ALL Orders placed today will Ship on July 29th
Summer Break.
---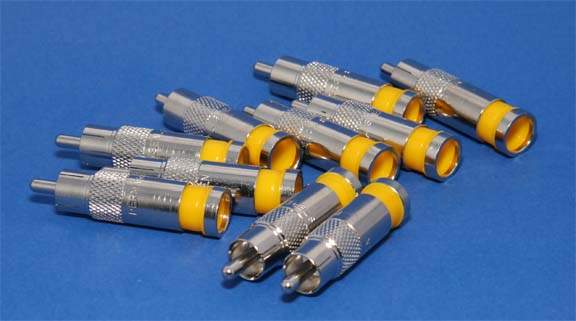 Premium quality, ultra high-performance RCA compression connectors Designed for coaxial video and audio applications Quick, easy installation Makes permanent 360-degree connector-to-cable attachment and seal Maximum conductivity anti-corrosion gold-plated finish.
Designed to Go over standard RG-6 Coax Cable.
No Soldering Required.