ALL Orders placed today will Ship on July 29th
Summer Break.
---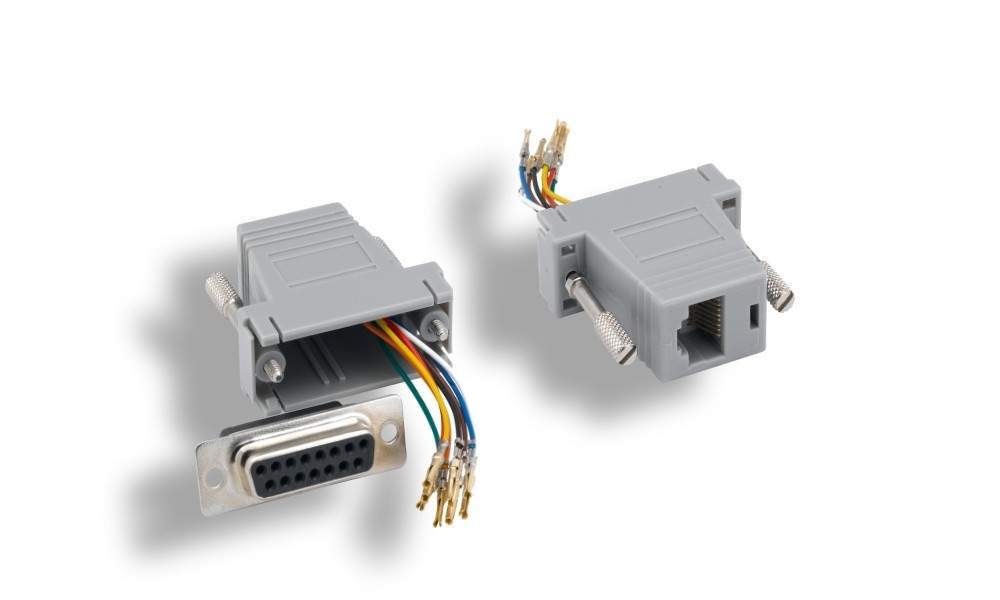 RJ45 to DB15 Female Adapter - Used to connect DB15 type Device to Cat-5 Style wiring. Used alot for Telecom Equipment Etc..
This is the assemble type with all wires ready to be pushed into the appropiate spot on the DB15 Female Connector.
Female DB15 Connector

Female RJ45 Connector


RJ-45 Side.
Pin	Color
1	Blue
2	Orange
3	Black
4	Red
5	Green	
6	Yellow
7	Brown
8	White