ALL Orders placed today will Ship on July 29th
Summer Break.
---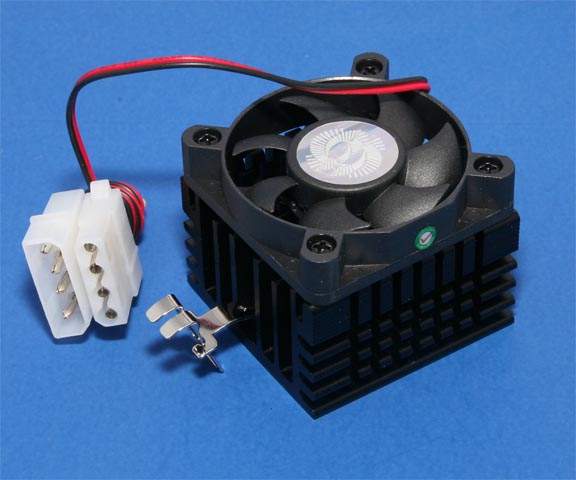 PGA370 For Celeron and AMD K6 CPU Fan
Works on SOCKET-7, Socket7 CPU's Also.
Works on AMD, INTEL, CYRIX.
This is the 4 Wire Version.
Used to cool CPU's.
Ball Bearing Fan Motor.
Fan + Heat Sink Height is 1.5 inches.