ALL Orders placed today will Ship on July 29th
Summer Break.
---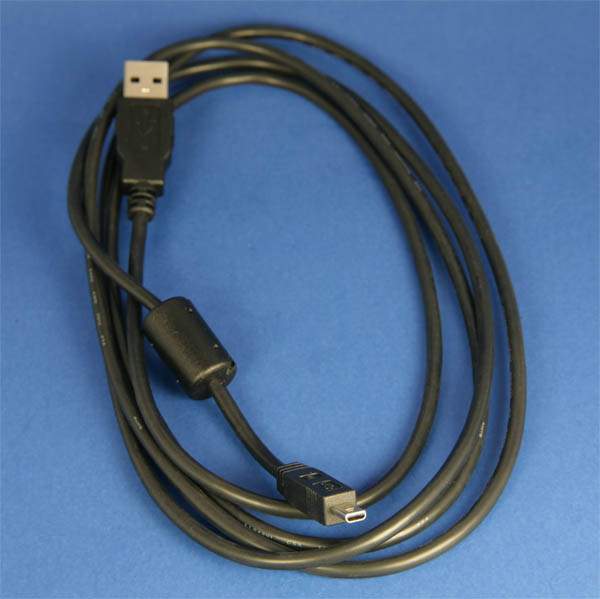 Small Connector Version of the UC-E6 Cable.
Required to clear housing on certain Models.
Designed for Digital Cameras - Made by PCCables.com
Uses 2.0 Compatible Cable which is downward compatible with 1.1 and 1.0 USB Standards
Include Ferrite Core.
4 Ft Long
Has Special USB Connector on One Side.
Which our technicians like to call a Flat-8
---
Partial List of Compatible Devices
CAMERA
NIKON
CoolPix D5100
CoolPix L10
CoolPix L100
CoolPix L105
CoolPix L11
CoolPix L110
CoolPix L12
CoolPix L120
CoolPix L14
CoolPix L15
CoolPix L16
CoolPix L18
CoolPix L19
CoolPix L2
CoolPix L20
CoolPix L21
CoolPix L22
CoolPix L24
CoolPix L3
CoolPix L310
CoolPix L320
CoolPix L4
CoolPix L5
CoolPix L6
CoolPix L810
CoolPix L820
CoolPix L830
CoolPix L840
CoolPix P7000
CoolPix S80
D7100
EH-67
UC-E6