USB SWITCH ROTARY MANUAL ABCD 1A 4B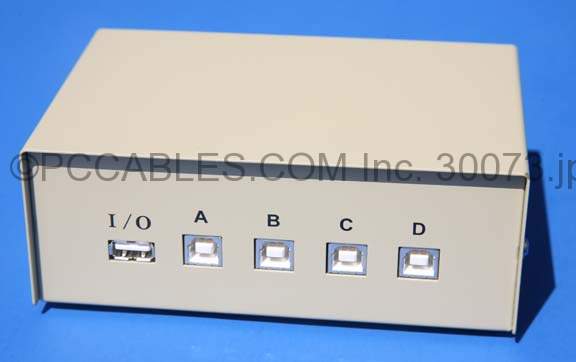 USB Switch.
Has a 1 USB Type A Connector
and 4 USB Type B Connector
Front of Switch has Standard Rotary 4 Position Dial.

Possible Uses:
Select between Four Systems
Sharing a single USB Device Example. USB Camera.

Uses Standard USB Type A to Type B Connection Cables
Requires 1 cable for each computer and 1 cable for the device
Total Cables Needed 5 USB Type A to Type B Cables.