ALL Orders placed today will Ship on July 29th
Summer Break.
---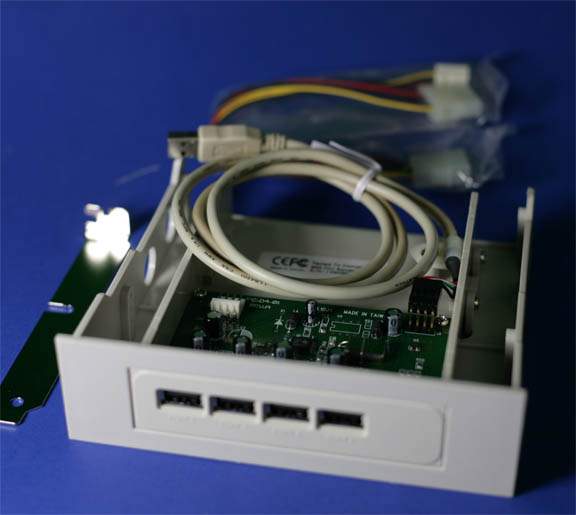 USB Front Internal Hub
Product Features
- USB Specification Rev. 1.1 Compliant (Data Rate 1.5)
- Plug and Play Compatible
- 4 Downstream port with over-current protection
- Powered from System Power Supply
System Requirements
- Available USB port
- Windows 98, Windows Me, Windows 2000, Windows XP
Installation
- Installs in 5.25 Bay
- Connect Power connector to Internal Power
- Connect USB connector through Supplied backplane Window.
- External USB can be removed by connecting a part #70501 USB to MB connector and installing this inside unit.
Front of Hub




Connect to System