WYSE COMPATIBLE DVI-I SPLITTER DVI-D TO VGA ADAPTER V-SERIES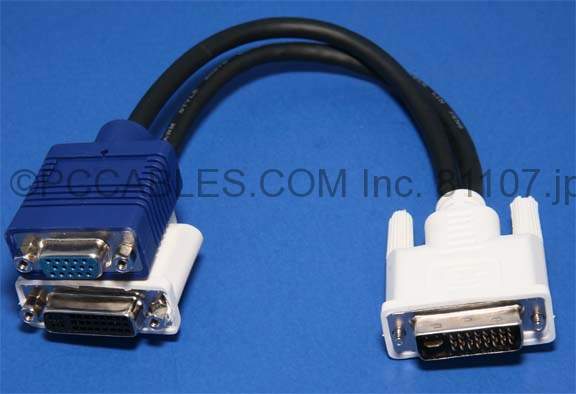 Wyse Compatible DVI Splitter Cable for V Class Dual Video (920302-02L)
Wyse type Terminal Cable used for Dual Monitor Connection. 1. DVI Digital Monitor.
2. VGA Analog Monitor.
Specifications:
Connector(s) 1 x 29 pin combined DVI Integrated - MALE
Connector(s) (Other Side) 1 x 24 pin digital DVI - FEMALE 1 x 15 pin HD D-Sub (HD-15) - FEMALE
Similiar Part Numbers and Descriptions.
WysePart Number# 920302-02L
GTIN 00662724828072
Dell Part# : A0945166
Often Cabled: Wyse DVI Splitter Cable for V Class Dual Video
Works with Lots of Thin Clients Including:
V90lE Wyse Thin Client (902144-02L).