ALL Orders will ship on Thursday March 13th.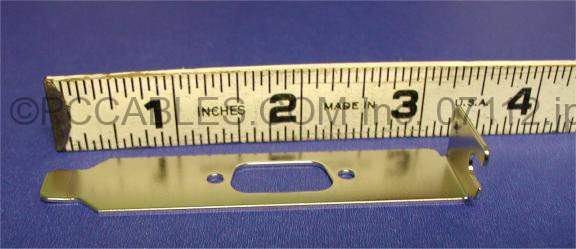 A back plate slot cover 1U Mini Size with a Single DB9 hole cut in it.
This plate is used to hold one DB-9 serial ports.
Can Also be used for HDDB-15 Connector.
Primarly used in 1U Rack Mounted Computer Case Slots.