ALL Orders placed today will Ship on July 29th
Summer Break.
---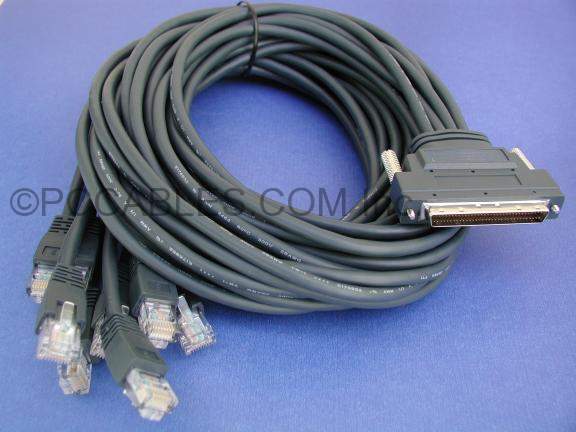 Router Cable
Primarly Used for CISCO Routers
6 Feet Long
Generic Version of CISCO Part Number CAB-OCTAL-ASYNC
Used in the access server series (Cisco 2509 through Cisco 2512).
Male DB-68 connector on the Cisco Router end and eight RJ-45 Males connectors on the network end.
Professional Grade Cable at a Discount Price.
Connected To CISCO Router

Connected to Network.