Power SUPPLY ATX20-P to ATX24-S MotherBoard 6 Inch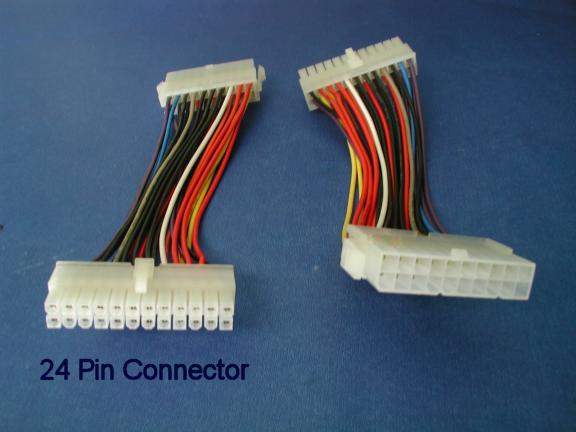 Power Supply Adapter Cable.
Used to connector a 20 Pin ATX Power Supply to a 24 Pin Main Board or Device.
Connectors:
20 Pin Male Pin to plug into ATX Power Supply.
24 Pin Female Socket to plug into Main Board or Device.
Usage:
Many Low Profile and High End Mother Boards have the 24 Pin Connectors.
And you would like to use a less expensive 20 Pin Supply
NOTE: 20-PIN MALE MEANS THE METAL PINS ARE MALE. Not the plastic Housing/
Exact Opposite of this is our Part
00340
UPC:820799003395