5-BNC to 5-BNC Cable 15FT Black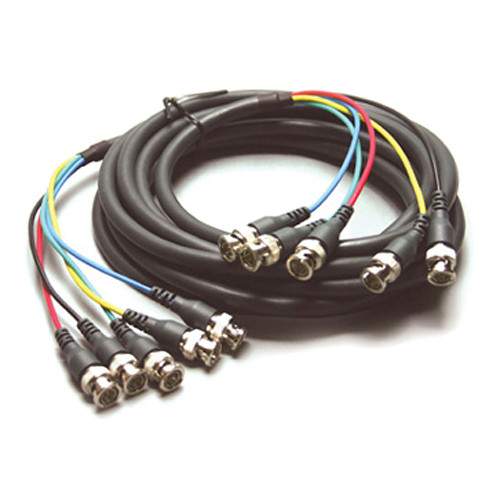 5-BNC to 5-BNC Cable 15 Feet Length.
---





---





---
5 x 75 Ohm coaxial cables to insure that the 5 clear signals for crisp clean Monitor Image.
Gold plated copper contacts provides maximum conductivity with no data loss.
Full Shielding with Mini Coax Internal Cables to meet FCC requirements on EMI/RFI interference.

Wire    Connection
====    ==========
Red     Red
Green   Green
Blue    Blue
Black   H-Sync
Yellow  V-Sync

BNC RGBHV Mini Coax Cable 15-Ft
UPC:820799006615