ULTRA ATA TEFLON DUAL IDE 3 CONN 18-Inch Black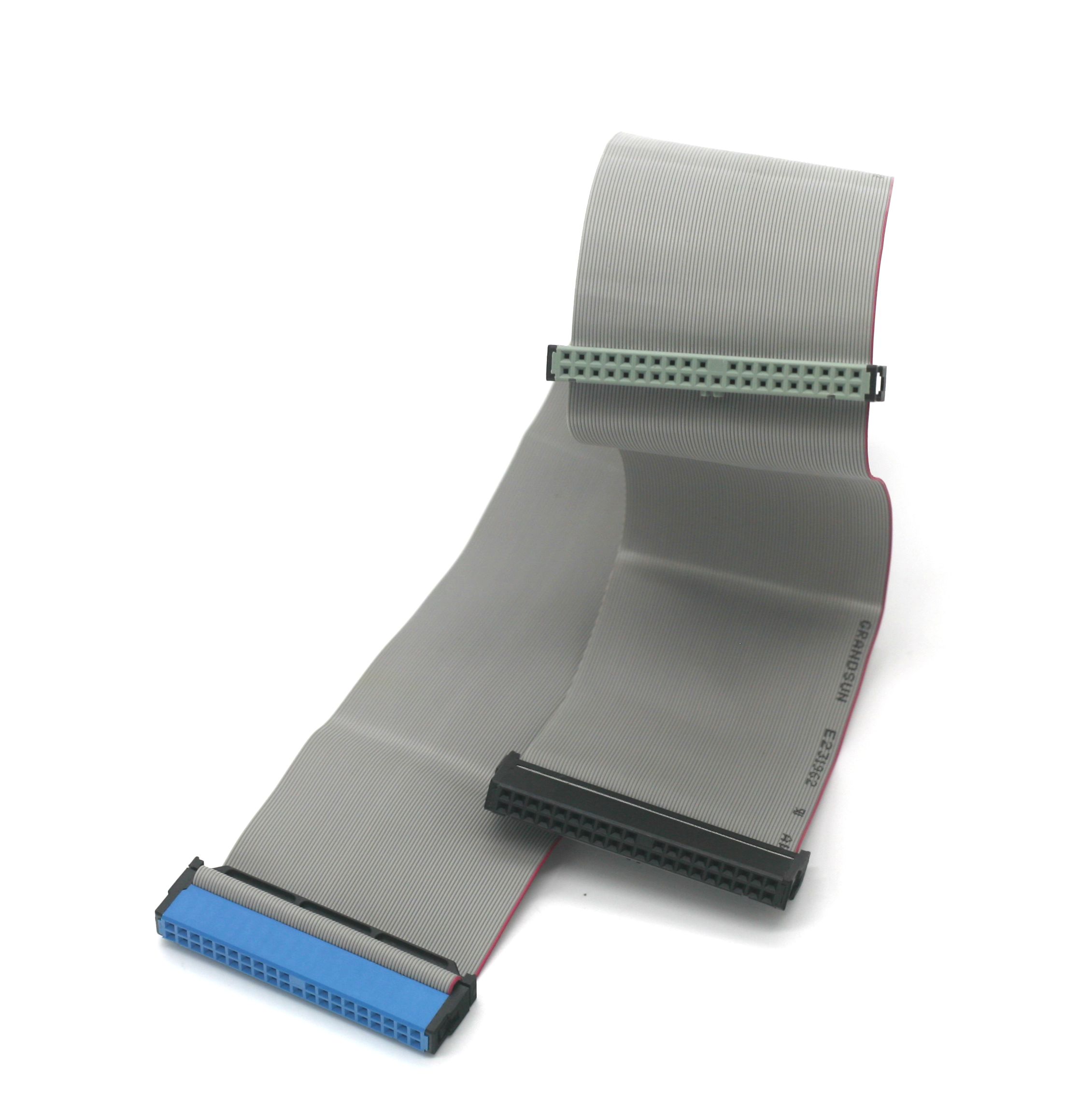 All Ultra ATA Transfer Rates
Parallel ATA PATA Cable.
18" 80-Conductor Ribbon Cable
3 x 40-Pin Connectors.
Including:
33/ATA and 66/ATA
And
Ultra 100/ATA and 133/ATA Ide.
This is a very high end Cable designed for High Speed Ultra DMA IDE Hard Drives.
Excellent Cable with Professional Connectors.
Connector Spacing
Blue-----------Gray----Black
0"-------------12"-----18"
Connectors are color coded, BLUE for controller, BLACK for drive 0 and GRAY for drive 1
What it is:
It's an 80 conductor cable with 40 pin connectors that uses the extra ground wires to dampen the noise bleed through between lines. This is the only way to overcome the limiting factors due to noise and crosstalk of the traditional IDE cable. This cable will also enhance Ultra ATA/33 drives upto 95% faster by reducing noise, thus having the drives running at peak preformance.
Who Likes It:
Ultra ATA/66 is endorsed by all leading hard drive manufacturers, including Western Digital, Fujitsu, IBM, Maxtor, Quantum, Seagate, Toshiba and others. Please check with your hard drive manufacturer to find out if your hard drive is Ultra ATA/66.
Compatiblty:
Ultra ATA/66 is 100 percent backwards compatible with both Ultra ATA/33 and DMA, and with existing EIDE/IDE hard drives, CD-ROM drives and host systems.
These will also operate in Ultra ATA/100 and ATA/133 and ATA/166
How does it work?
The way signaling was performed on the ATA bus up through multi-word DMA Mode 2 (16.6 MB/s) was to send data in synchronous strobe mode but on the positive transition of the strobe signal only. The breakthrough Ultra ATA/33 extension was key to using both the positive and negative transitions of the strobe signal, effectively doubling the available transition frequency without actually increasing the frequency of the strobe. The result was to double the burst transfer rate. By having the hard drive as the source of both the strobe and the data during a read, Ultra ATA/33 eliminated both propagation and data turnaround delays. The elimination of these delays improved the timing margins. Ultra ATA/66 retains the same strobe frequency but doubles the burst transfer rate once again.
Ultra ATA Information for WikiPedia
UPC:820799015085