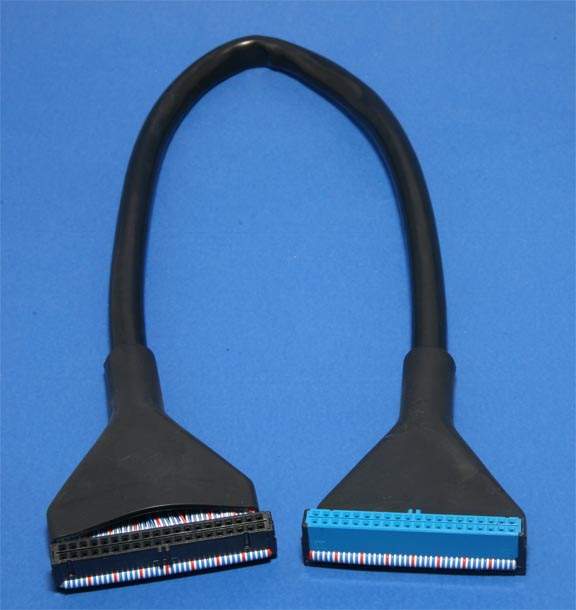 Round Single Device Blue IDE Cable 18 Inch
Space-Saving, System Cooling Round Design This round IDE cables perform far more important tasks than merely making efficient, high- performance connections to your IDE Drive. Round cables reduce clutter, free up space and are engineered to create better air circulation in your PC, keeping your system safe and cool.
Connector Spacing
Blue-----------Black
0"-------------18"