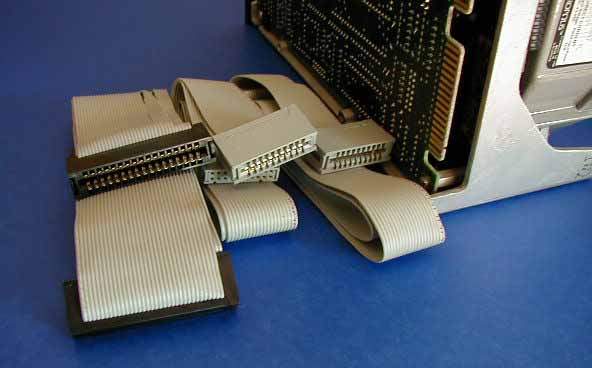 MFM, RLL ESDI, Drive Ribbon Cable Set
These Cables are what are used on the Original Hard drives for PC's
5MB-120MB.(approx)
These are brand new from very Old Stock.
That would be 7 Years in the Computer World.
Very Very Difficult to find we have small stock.
Set includes Data and Control Ribbons.
If you find these anywhere else on the Net let us know.
We would be surprised!!!