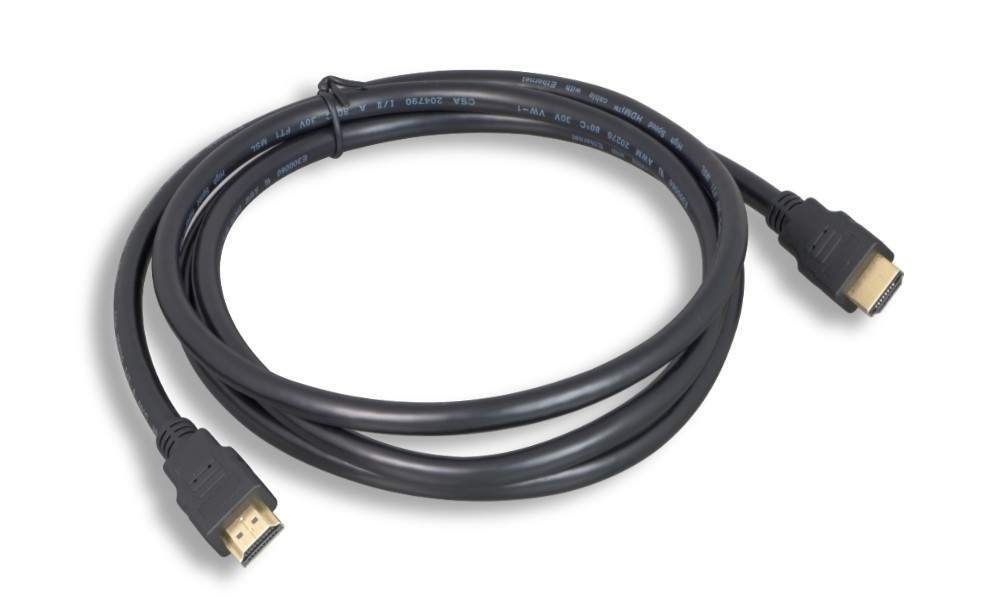 6ft Long HDMI-HDMI Cable Premium Black
HIGH SPEED HDMI CABLE WITH ETHERNET
Premium Quality 6 Foot Cable.
HDMI Certified to run in all resolution including 1080p, 4k, 8k
Gold Plated HDMI Connectors Contracts.
Latest HDMI Compliance
CL2 Rated.
HEC Compliant.
Quality UL Rated Cable.
We only make 1 Cable a Premium Black Cable that tests to all specifications.
Including HDMI Ethernet, 3D Mode, 4K and 8K Resolution.
We offer a FULL MONEY BACK GUARANTEE on these as we have sold 1000's of these and we are constantly Improving the design.
Transmit crystal-clear digital video and multi-channel surround audio and data through our HDMI cable.
Compatible with CD/DVD/Blu-ray players, AV receiver, PS3/4/5, Xbox 360/One, TV, computer and any other HDMI enabled devices.
Support HDMI 1.4 functions including HDMI Ethernet channel, 3D video, 4K resolution, audio return channel, deeper color.
Gold-plated connector provides superior transmission, high reliability and durability.
All relevant materials are complied with RoHS directive and are REACH Compliant.
Certificate of Conformance Supplied on Request.

---
Certifications:
---
Technical Drawings(Copywrite PCCABLES.COM INC.):