HDMI Male to Male Thin Cable 1.5FT 36AWG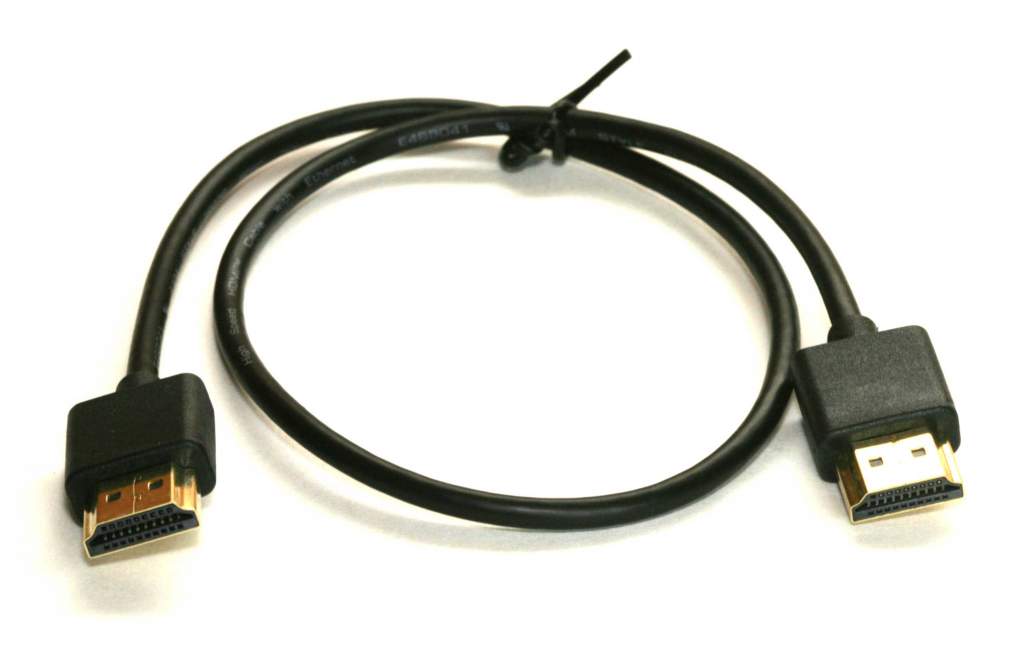 1.5ft HDMI Cable
Black Color
18 Inch Length.
Premium Short HDMI Cable ATC Certified to HDMI Spec 1.3
About HDMI:
High-Definition Multimedia Interface (HDMI) is the first industry-supported audio/video interface. HDMI provides an interface between any HDMI-enabled audio/video source, such as a set-top box, DVD player, and A/V receiver and an audio and/or video monitor or projector.
HDMI combines high definition video and multi-channel audio in a single, all digital interface with bandwidth of up to 5 Gigabits/sec. It transmits all ATSC HDTV standards and supports 8-channel digital audio, with bandwidth to spare to accommodate future enhancements and requirements. Also HDMI supports bi-directional communication between smart devices enabling the devices to make intelligent choices for rendering digital images.
HDMI, the HDMI logo and High-Definition Multimedia Interface are trademarks or registered trademarks of HDMI Licensing LLC.
About the HDMI Founders:
Comprised of Hitachi, Matsushita Electric (Panasonic), Royal Philips Electronics, Silicon Image, Sony Corporation, Thomson and Toshiba Corporation, the High-Definition Multimedia Interface (HDMI) Founders have joined together to define a next-generation digital interface specification for consumer electronics products. HDMI is also supported by major motion picture producers, as well as satellite and cable companies. For more information about the HDMI specification and the HDMI Founders, visit hdmi.org
UPC:820799017542