75FT HDMI to HDMI Cable 26 AWG with Booster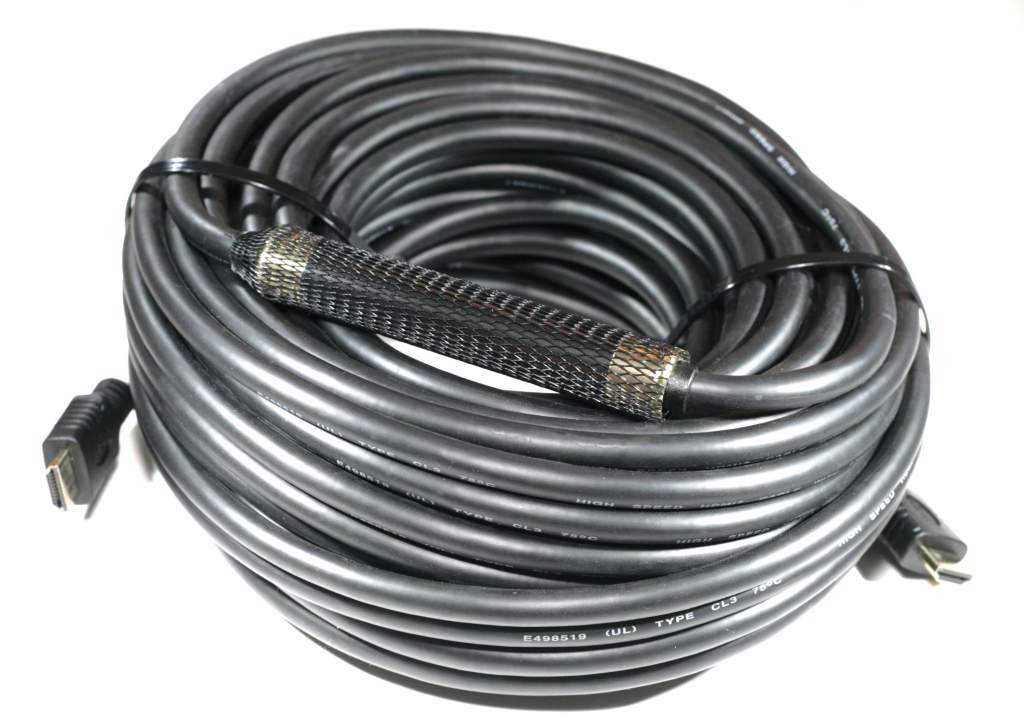 75Ft. HDMI to HDMI V1.3 Cable with gold plated connectors
High-Definition Multimedia Interface (HDMI) is the first industry-supported, UNCOMPRESSED audio/video interface. This cable connects HDMI devices for DVD, satellite boxes, LCD, projectors, plasma and HDTVs. HDMI provides an interface between any HDMI-enabled audio/video source, such as a set-top box, DVD player, and A/V receiver and an audio and/or video monitor or projector.
Features:
HDMI to HDMI Thick CL3 Rated Cable, 75 Feet
Works in all resolutions upto 1080p
Premium CL-3 Rated Cable.
HDMI supports standard, enhanced, or high-definition video, plus multi-channel digital audio on a single cable. It transmits all ATSC HDTV standards and supports 8-channel digital audio, with bandwidth to spare to accommodate future enhancements and requirements.
Rated CL3 for In Wall usage.
HDCP Compliant
PCCABLES.COM Stands behind every product we sell.
UPC:820799018020