DisplayPort Male to DVI-D Male 2 Meter Cable Premium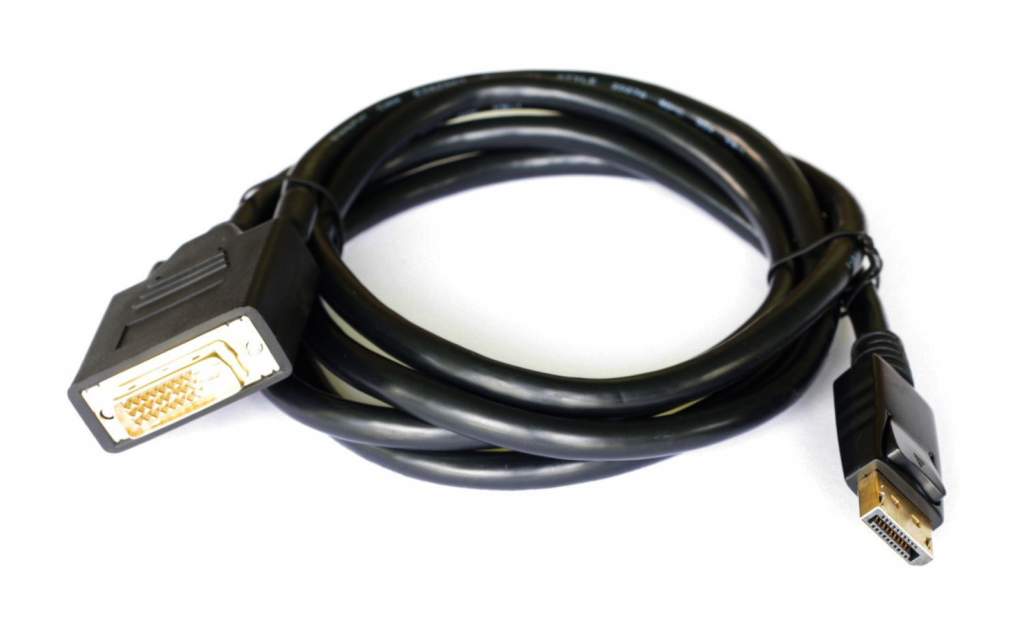 DisplayPort cable offering provides a single cable solution for high definition digital audio and video for computing displays, graphic cards, and laptops. DisplayPort cable Technology is an alternate option to DVI and VGA cables and is the newest PC digital display standard.
Display Port Certified Cable and Connectors. Supports all Formats.
Features:
Transfers Audio and Video to DisplayPort enabled PCs and monitors
Ultra High Resolution: up to 2560x1600 resolution with digital video
Supports HDCP (High-Definition Content Protection)
Color depth of 6, 8, 10, 12, and 16 bits per component
Usage:
High Def PC display
Digital Signage
High end computer graphics
Graphic Workstations
CAD WorkStatons
Similiar to:
LCOM DPCAMM-2
UPC:820799018605