DisplayPort Male to DVI-D Male 3 Meter Cable Premium 10Ft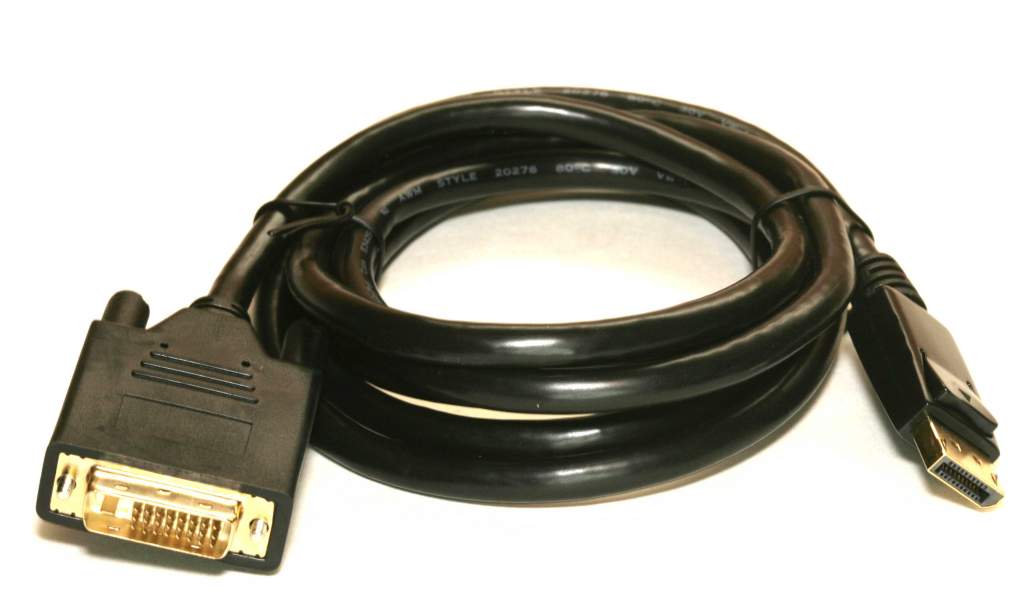 10 foot Displayport to DVI cable
Allows connection to Display Port on Video Card to DVI Monitors. Perfect for when your display uses DVI yet your computer or laptop only has DisplayPort Interface. Displayport is typically found only on computers as a video output.
Supports full HD 1920x1080
Special Note Cable is unidirectional from computer Display Port to DVI monitor.
This cable does not support audio as not Audio is on the DVI Connector Side.
UPC:820799018617