Stainless Steel Wall Plate DB9 or HD15 1-Hole Serial or VGA Port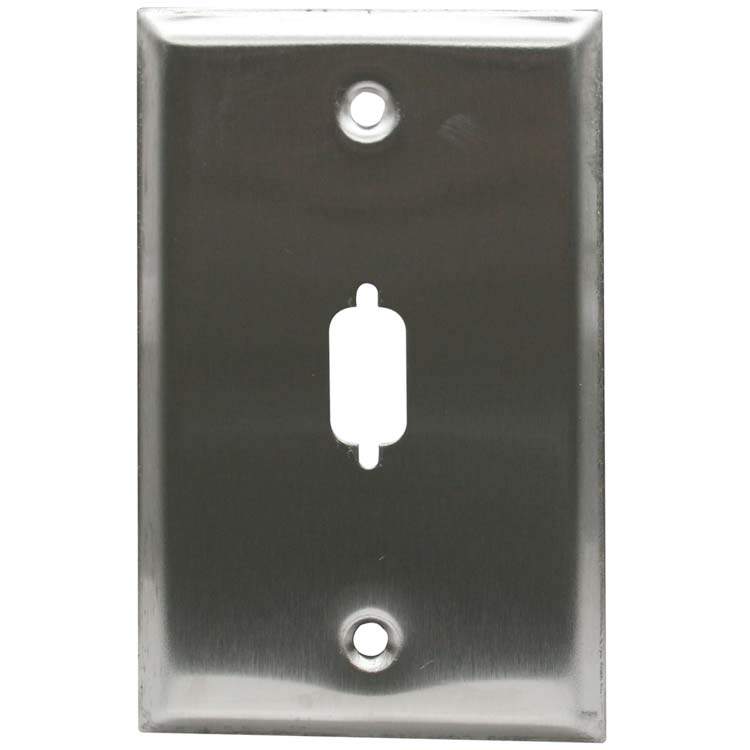 1 Port for DB9 / HD15 (VGA), Stainless Steel.
Used to Terminate in the Wall a VGA Cable.
Professional Stainless Steel Construction Can be used in Construction applications.
Cable Connector is attached with cable Connecting Nuts Supplied with our SVGA Cables.
Use with HD15 for Projection TV's, Remote Computer Monitors Etc.
Use with DB9 for Remote Serial Communication Ports.
Technical Drawing for Part PCC-02157
UPC:820799021572