Ethernet GIGABIT CROSSOVER Network Cable RJ45 CAT6 7FT 4-Pair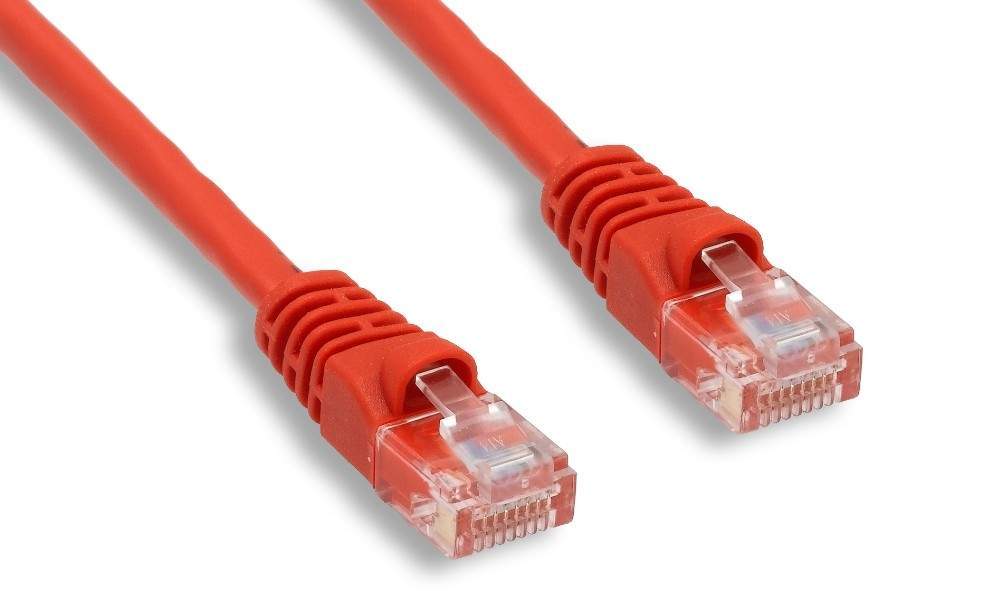 Ethernet GigaBit CrossOver Cable
All Four Pairs Crossed as Required Below.
Length 7 Feet.
Ideal for Switch to Switch & Switch to Router connections.
Works with Cisco 1000Base-TX GBICs
Supports 10/100/1000 speeds.
---

IMPORTANT INFORMATION:
IEEE 802.3ab Recent gigabit over copper standards have been adopted that make gigabit Ethernet as easy to use as 100Mbps Ethernet. Gigabit ethernet can now utilize Cat5 or better twisted pair cabling and the same RJ-45 connectors that are used in 10/100Mbps networks. To achieve gigabit speeds, you must use ethernet cable with all 8 wires (four pairs) present. Many inexpensive cat5 Ethernet cables have only 4 wires and can not reach gigabit speeds.
---
Factory Made Ethernet 10/100BASE-T crossover cords - Save yourself the troubleshooting hassles.
GIGABIT ETHERNET (1000BASE-T) CROSSOVER
Plug A
Plug B
Pin #
Signal
Conductor Color Code
Pin #
Signal
Conductor Color Code
1
BI_DA+
white/green
1
BI_DA+
white/orange
2
BI_DA-
green
2
BI_DA-
orange
3
BI_DB+
white/orange
3
BI_DB+
white/green
4
BI_DC+
blue
4
BI_DC+
white/brown
5
BI_DC-
white/blue
5
BI_DC-
brown
6
BI_DB-
orange
6
BI_DB-
green
7
BI_DD+
white/brown
7
BI_DD+
blue
8
BI_DD-
brown
8
BI_DD-
white/blue
UPC:820799023045