Cable TV In-Line Coaxial Surge Protector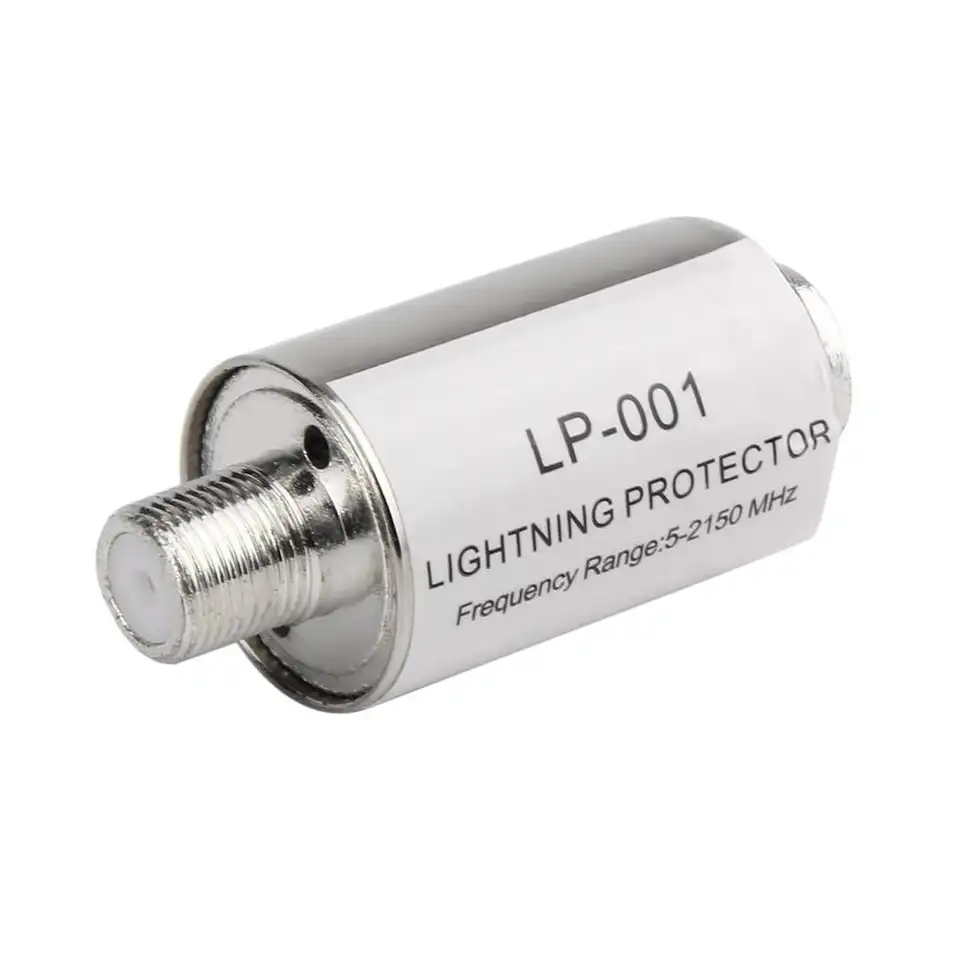 Premium Coax Surge Protector.
Used Standard F-Connector.
Surge Protection for Cable Modems.
Surge Protection for TV's
Surge Protection for Cable Boxes.
Most people protect the Power Line When most surges come down the Coax Cable or Phone line Systems.
Product Repeatedly Tested in Florida
PROTECTS EQUIPMENT FROM POWER CURRENT SURGES
5-2.4GHZ BANDWIDTH
10,000MEGAOHM PROTECTION AND 5,000A SURGE CAPACITY
PROTECTS IN 100 NANOSECONDS WITH LOW CLAMPING VOLTAGE AND SELF-RESETTING
INSTALLS IN-LINE ON CABLE DROP
Premium Surge Protector. Quality Metal Outside Construction.
Circuit Board With Mounted Ceramic Gas-Tube Surge Arrestor.
Gas Tube Specs:
Model GT2R090M8
IMPORTANT NOTE: By Purchasing this PCCABLES.COM INC. Provides No ADDITIONAL Lightning Insurance or Guarantee for your Equipment because of Damage Caused by Lightning or Electrical Surges.
NOTE: A direct Lightning Hit will most likely Circumvent the protector and damage equipment.

UPC:820799024014