25FT SLIM VGA PLUS Audio HD15 Male to Male 25 Feet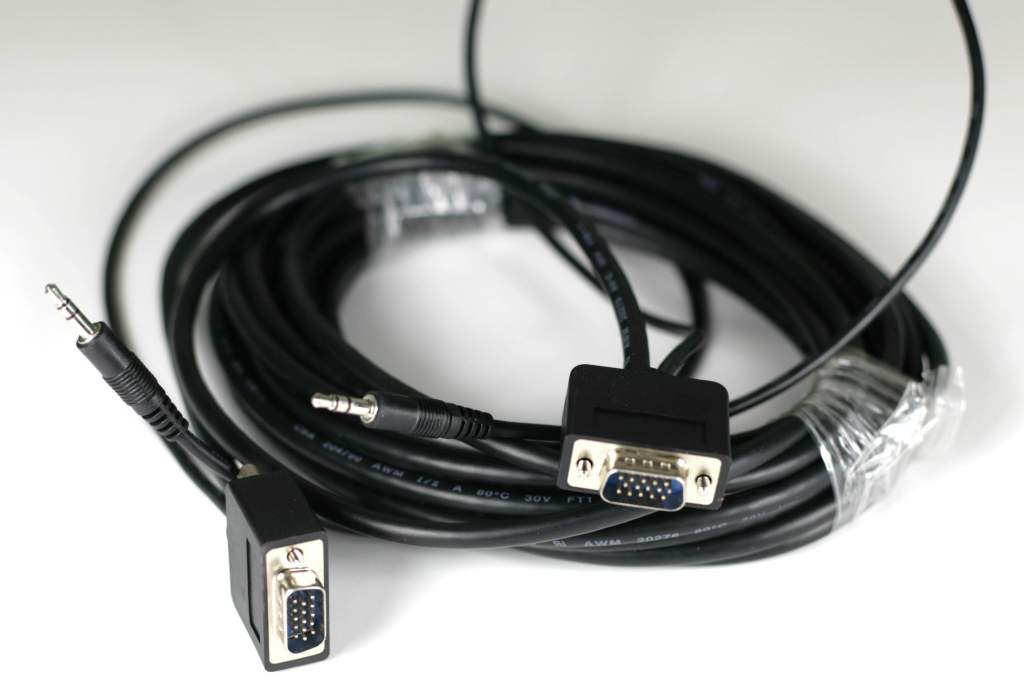 SlimLine SVGA Cable 25 Feet Male to Male with Audio
25-ft, PVC, SVGA / VGA Compact monitor replacement cable, features a 40% reduced diameter cable, smaller molded connectors, and built-in 3.5mm stereo plugs, for extending audio as well as video.
The mini-coax (RGB) and paired video wire construction delivers superior video signal quality, up to 2048x1536.
Nickel plated connectors and gold plated copper contacts ensure excellent conductivity. Double shielding (foil and braid) provides maximum EMI/RFI protection. Both high density DB15 male connectors are molded and have integral strain relief to ensure long life. PCCables.com warrants this product to be free from defects in materials and workmanship for life.
Features
Slim, Compact SVGA / VGA Male - Male Cable with Audio, 50ft
40% thinner cable than standard SVGA Cables
Smaller, more compact, molded ends than standard VGA cables
Supports up to 2048x1536 Resolution
18-inch Audio 3.5mm Stereo pigtails
Foil and Braid shielded for superior noise suppression
UPC:820799026472