HDTV 5-RCABNC Triple Shielded RGBHV Breakout Cable 25FT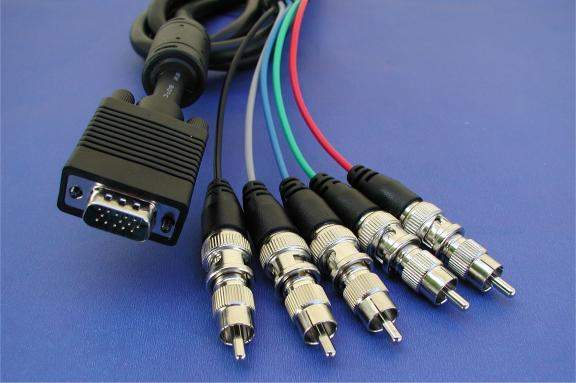 Professional Grade HDTV Breakout Cables at Reasonable Prices.
Our Breakout cables are made off shore of the finest materials.
Fully Molded 75 Ohm Coax One for each signal
Can be used in 3 Wire Applications.
Perfect for HDTV, Home Theater PCs, Video Scalers, Video Dubblers, Projection Systems.
Our cables are of the finest Quaility made.
And we stand behind them with our PCCABLES.COM money back Guarantee.
Sure you could spend 100's More on hand made cables.
But they would not be as durable as these fully molded and hand assembled units.
Each Cable is triple Sheiled with Foil Braid, and the Individualy Braid around each signal.
Each cable is signal tested for quality.
Providing the sharpest picture and professional quality images.
Try one today and see why everyone loves us at the AVForum
UPC:820799028252