HDTV 3-RCA Triple Shielded Component Breakout Cable 6FT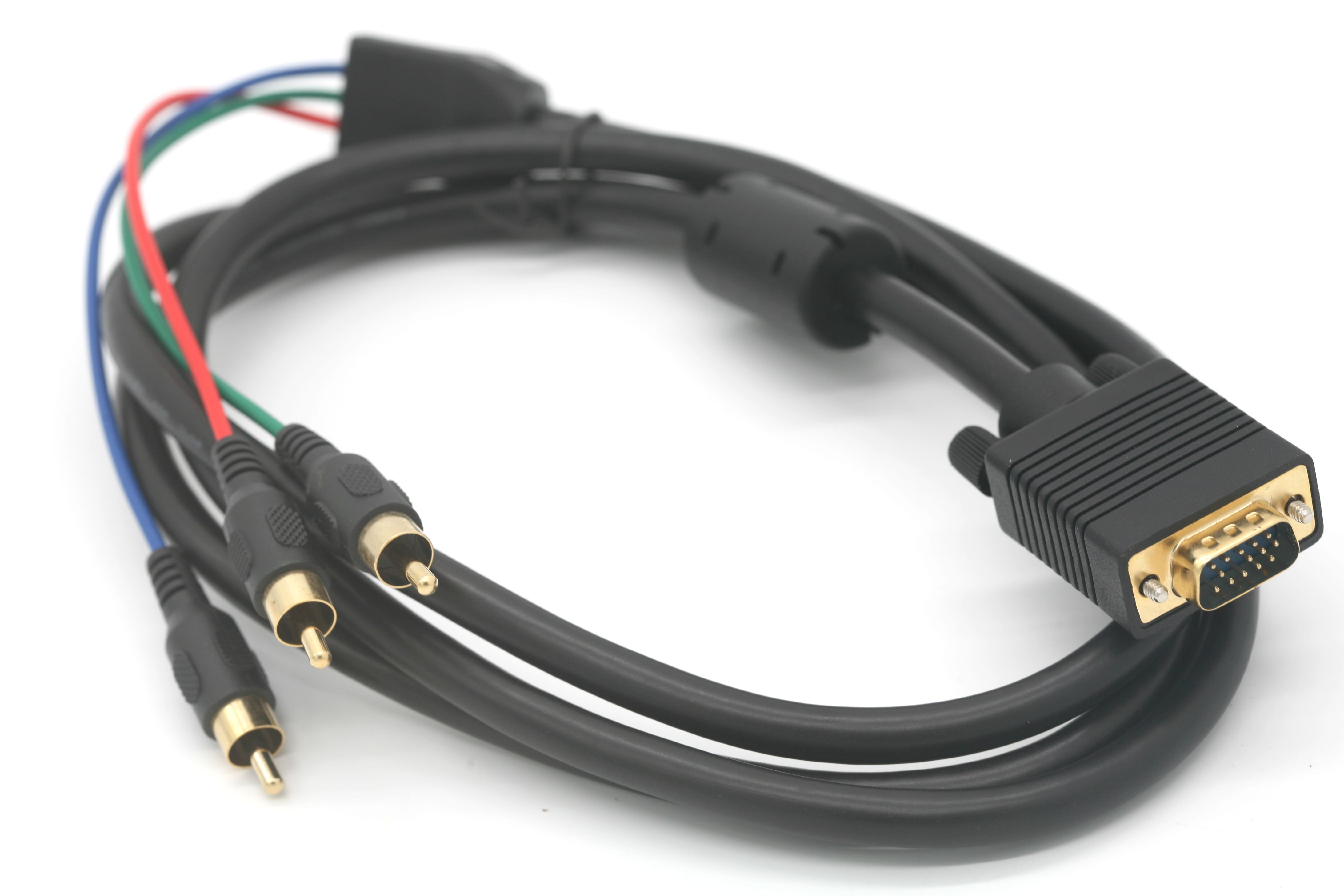 Component Video Breakout Cable 6ft
Python DB15HD (three rows of male pins) to 3 RCA male connectors.
Super High Quality RGB (Red-Green-Blue) 75-ohm shielded component video cable with gold plated contacts
Component video RCA Interconnect provide DVD or TV 1Ghz bandwidth
Quad Sheilded Cables with Molded on Ends. Signal Matching 75-ohm impedance. Excellent Signal Quality for precise Color Saturation and black Level.
Uses True-Clear Enhanced 75 ohm Cable.
for reduced RF and EMI.
These work as good if not better than cables costing 100's of dollars.
Color Coded for RGB/Y, Pb - Cb, Pr - Cr
Connectors:
Triple 3 RCA-M Connectors

HDDB15 Male Connector
UPC:820799029065