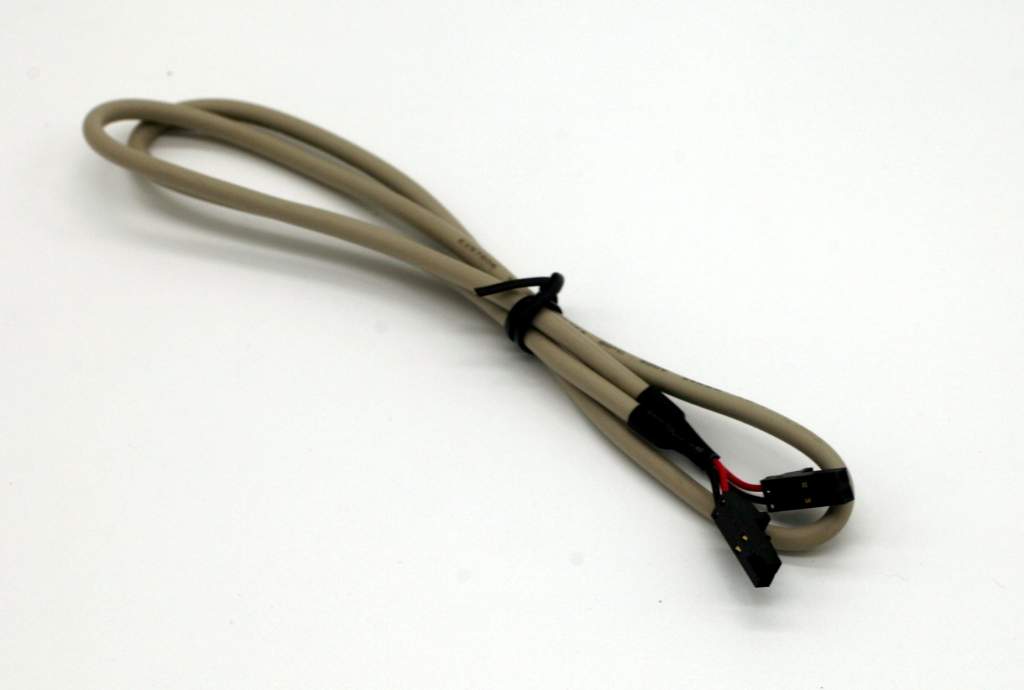 DVD Digital Audio Cable.
Connects DVD Player to Sound board or Main Board Supporting Digital Audio Format.
Notice the two clips on the End Most cable suppliers use a much Cheaper connector that does not have the correct Hold clips.
These hold the connector tight on the drive so no loss of signal occurs at the connector.
It also keeps the cable from falling out of the Drive or the Main Board during Use.
Heavy Duty 24 Awg Wire.