10-PACK - PREMIUM Power Strip Liberator Cable / Extension Cord Adapter 1-FT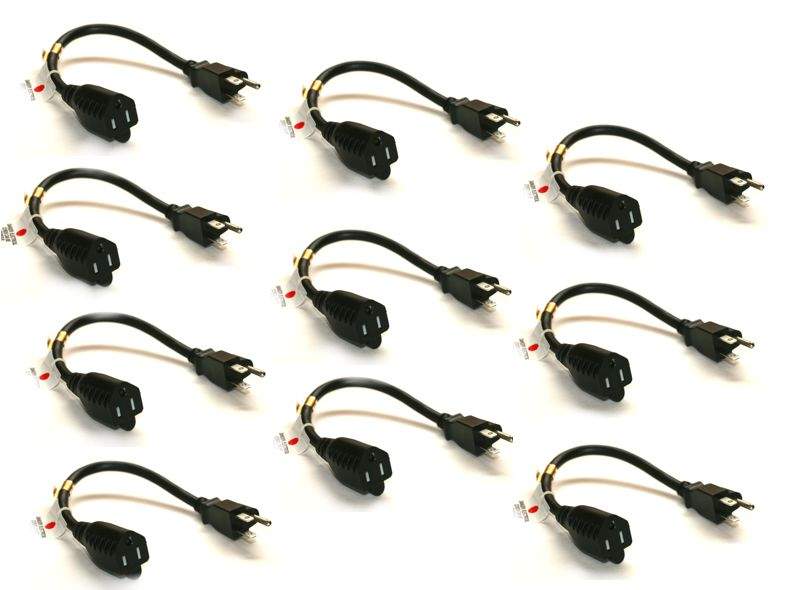 This 12in Power Adapter Extender Cable instantly turns a large, awkward power connector into smaller, streamlined connector. The power adapter will fit into any socket, maximizing the space on your power strip, surge protector, or wall outlet. The power adapter also doubles as a power cord extender, giving you an extra 12in of reach for your monitor, computer case, or any other powered device.
Ours is the Heavy Duty 16 Awg Wire.
UL Listed.
Sometimes Called a Power Strip Liberator.
Competitors Cross Reference:
StarTech.com PAC101 00065030806305
CablestoGo.com 0826341000017
Certifications:
EBAY® :
UPC:820799112087