100FT UXGA Cable Monitor HD15 Male to Male Conduit Feed SVGA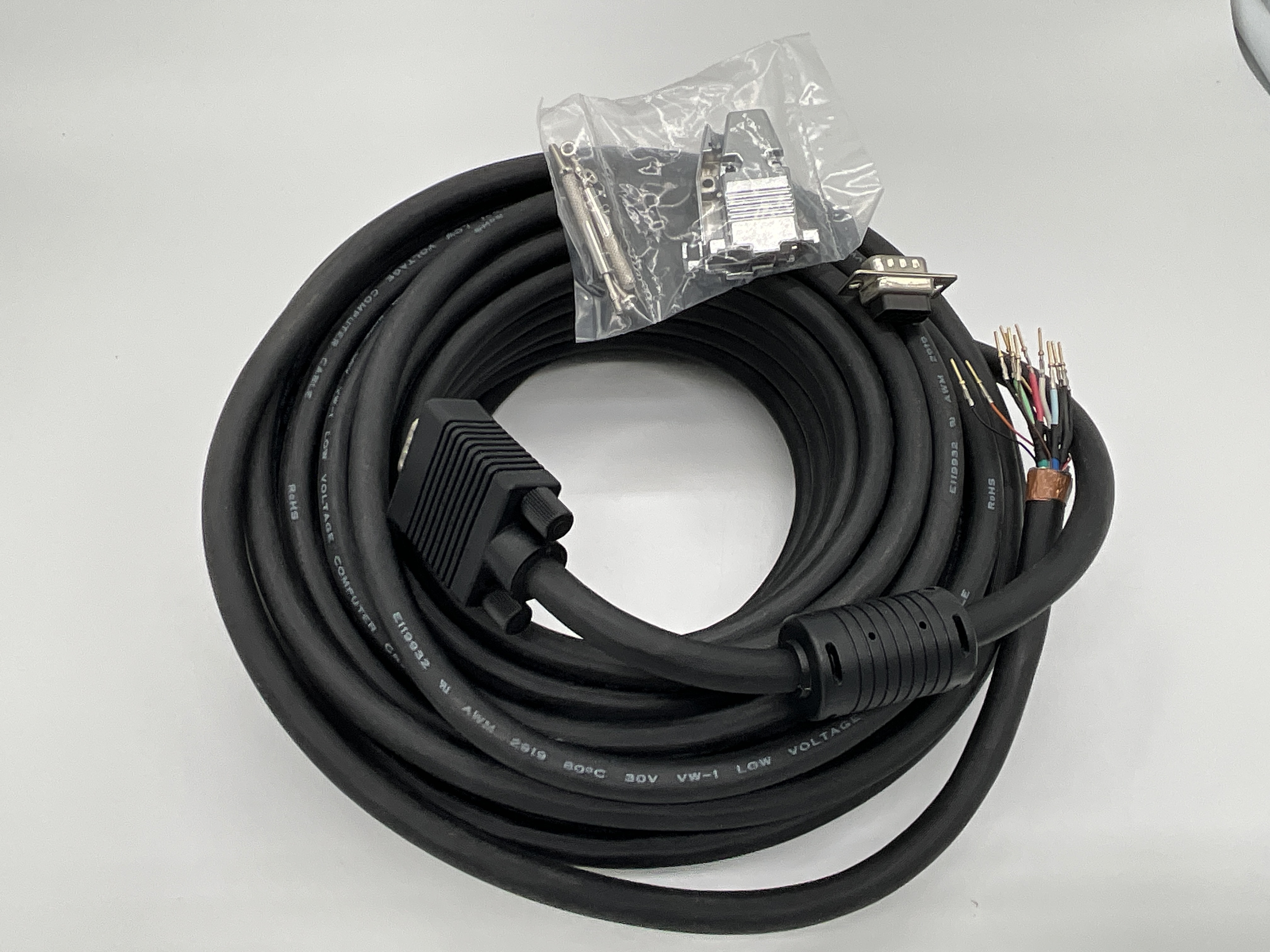 A PCCABLES.COM Exclusive
Super VGA 100ft M-M. Video Cable Used to Attach Hi-Resolution Monitors.
Removed HDDB15 End Allows installation in Conduit or through Small openings. Pre Tinned Wires are easily pushed into the connector to make a permanent connection. No secondary Signal loss via additional connectors in the cable.
This design is superior to those that use an additional connector 1ft down the cable.
Includes Wiring Guide and Metal Hood.
Engineered for Professional Video Application. This cable is designed for best color saturation and, Black level, and Picture Detail in Mind. 5 Coax 75 Ohm Cable with UL2919 Specs.
Pin 9 is wired through for special applications.
Minimum Hole Size for feed through is 1/2 Inch Conduit.



HDDB15-M        
Pin     Color
1       Red Coax
2       Green Coax
3       Blue Coax
4       Brown
5       Red
6       Red Ground
7       Green Ground
8       Blue Ground
9       Yellow
10      White Ground
11      Black Ground
12      Black
13      White Coax
14      Black Coax
15      Orange
Shell   Shell

UPC:820799107015