10FT Parallel Printer Cable IEEE-1284 A-C DB25M-HPCN36M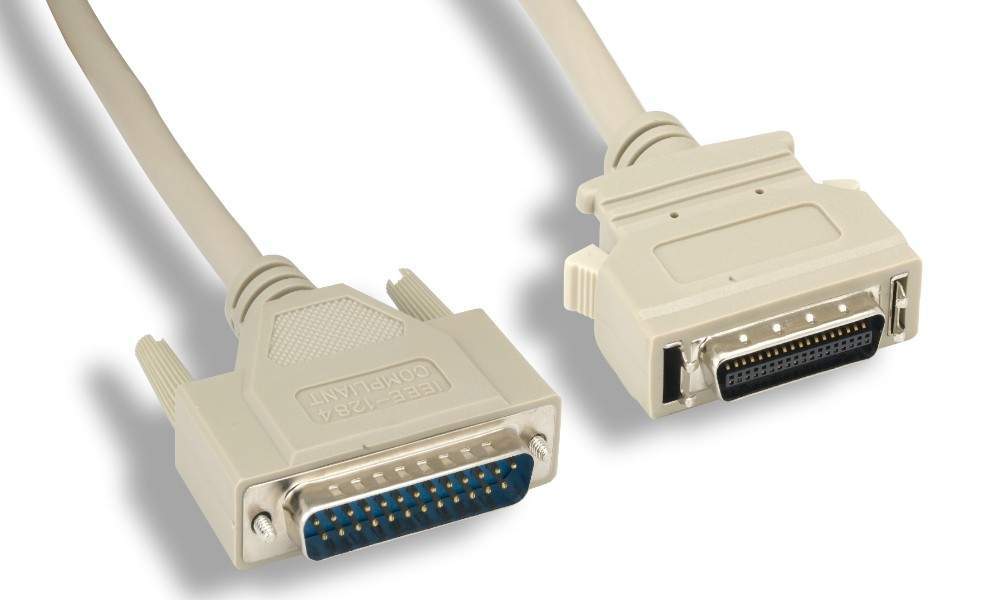 10' Printer cable used to attach parallel printers to IBM compatible computers. Molded Ends with 25 Conductors. Has Been Rated by IEEE as a 1284 cable.This cable has extra shielding and is of extra high quality.
Used on these printers
HP Models
LJ 5, 6, 1100, 3100, 3150,8000, 8100 series
Color LJ 4500, 4550, 8550 series
OFFICEJET All-in-ones R40, R45, R60, R65, R80, G55, G85, G95, PSC500
All other Models with IEEE-C Connector.
This is a small Centronics connector


Has the High Density 36 Centronics Male Connector.
Compatible with Specification for HP Part # C2946a and # C2947a
UPC:820799000278