Mini-DisplayPort DP Male-Male 6FT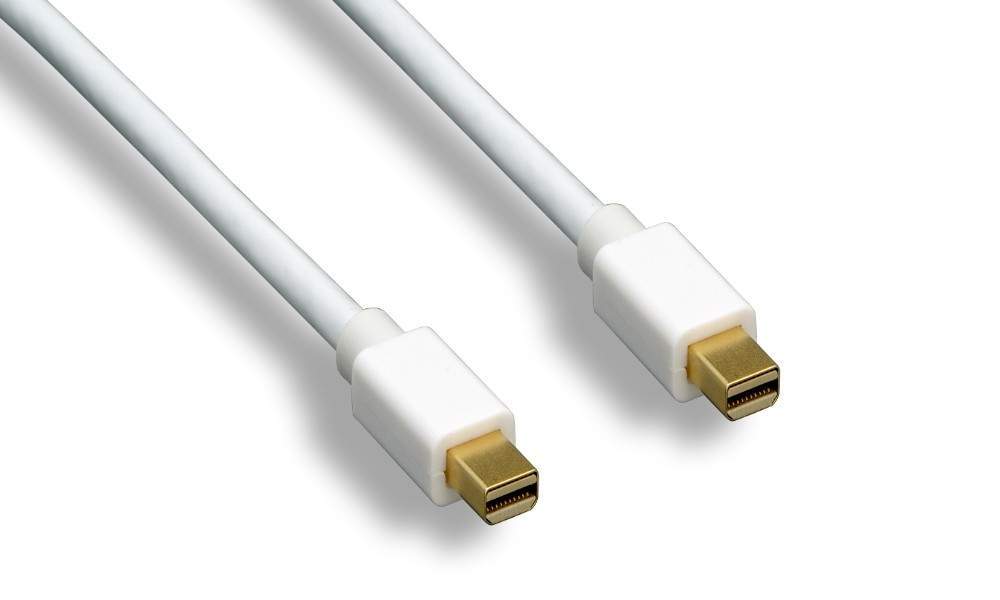 Mini DisplayPort Male to Mini DisplayPort Male Cable
Abbreviated MiniDP or mDP.
Mini Displayport Cable is designed to connect Video Displays.
Usually used on Macintosh Hardware.
Can be used for Thunderbolt Devices Not requiring Active Cable.
Unlike many other connectors (ex HDMI) these have a Free License for use from Apple.
Also they support Resolutions upto 2560x1600 (WQXGA)
Features
Premium Quality Cable.
Quality Mini Display Port Connectors.
6 Feet in Length.
Additional Information.
Mini DisplayPort Info
UPC:820799117829