Mini-DisplayPort DP to DisplayPort 3FT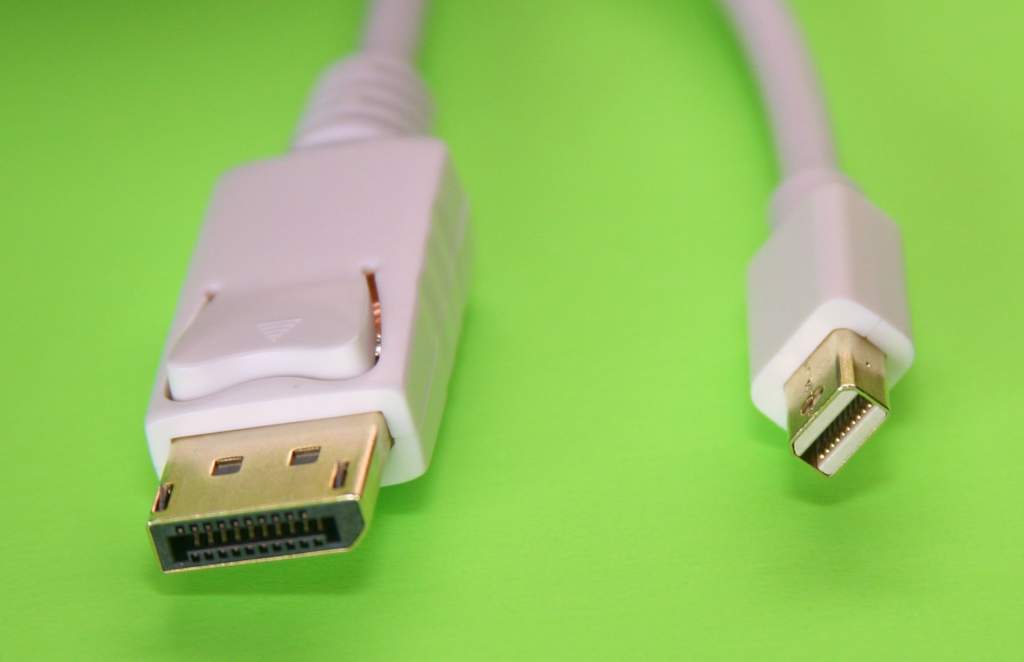 3FT Thunderbolt Mini DisplayPort to HDMI Cable Adapter for Macbook Pro Air iMac
Make direct Thunderbolt/ Mini DisplayPort to HDMI connections without the hassle of using an additional HDMI cable. The new MacBook, MacBook Pro, and MacBook Air each have a Thunderbolt/ Mini DisplayPort that allows you to connect an external display or projector using an adapter. You can use an external display as your main workspace or to extend your desktop, or you can work in mirrored mode with a projector so you can view what your audience sees.
PRODUCT DESCRIPTION:
The mini DisplayPort to HDMI Adapter lets you connect a high definition monitor, projector, or LCD that uses a HDMI connector or cable to a MacBook, MacBook Pro, Macbook Air, Windows Surface Tablet, or any device with a mini DisplayPort.
It offers solutions for digital entertainment center, HDTV retail and show site, HDTV, STB, DVD and Projector factory, noise space and security concerns, data center control, information distribution, conference room presentation, school and corporate training environments.
The Mini DisplayPort to HDMI signal format converter seamlessly connect next generation DisplayPort based MacBook, MacBook Pro, or MacBook Air with a Mini DisplayPort to high definition displays. Mini DisplayPort offers a unified, scalable, and cost effective interface for embedded and external display applications. It not only has an elegant appearance with the black color but also brings much convenience with its small size.
Features:
Mini DisplayPort 1.1a input and HDMI 1.3b output
HDMI highest video resolution 1080p
HDMI 225 MHz / 2.25 Gbps per channel (6.75Gbps all channel) bandwidth
HDMI 12 bit per channel (36 bit all channel) deep color
Uncompressed audio such as LPCM
Compressed audio such as DTS Digital, Dolby Digital (includes: DTS-HD and Dolby True HD)
Powered by Mini DisplayPort source
Connectors: Mini DisplayPort Male to HDMI Male
Compatible with MacBook (Mid 2010) and later, MacBook Air (Late 2010) and later, MacBook Pro (Mid 2010) and later, Mac mini (Mid 2010) and later, iMac (Late 2009) and later, Mac Pro (Mid 2010), Windows Surface Tablets (2012)
NOTE: Adapter only works with tablets/laptops with Mini Displayport, please check with your device's output specification before placing order.
TECHNICAL SPECIFICATIONS:
This cable features a Mini DisplayPort connector and an HDMI connector to provide audio and video for newer Mac models
Compatible with Macs and other PCs that use a Mini DisplayPort for video output
Allows for high-definition transfer of streaming video from your laptop to your Monitor or HDTV
Mini DisplayPorts dating before April 2010 do not support audio out and will not be able to transmit audio through this adapter
Max. Supported Resolution: 1080p
UPC:820799117929