COVID-19 - We are Considered an Essential Business so our warehouses will remain open.
Sales and Support Personnel are working from home.
We would like to thank all our Brave Nurses From All over the USA.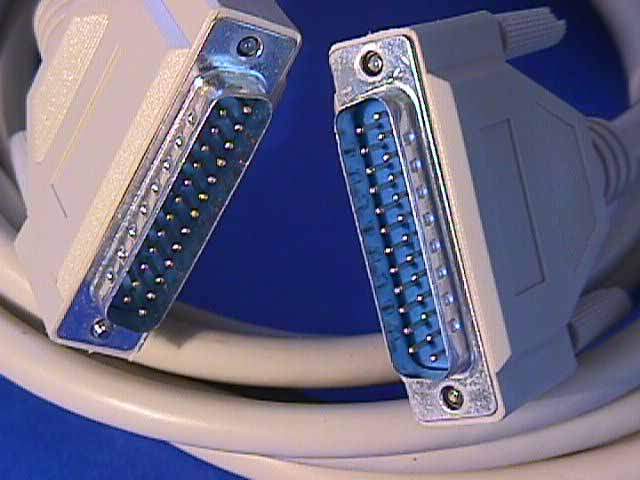 15' IEEE Cable DB-25 Male to DB-25 Male.
Used mostly to attach IEEE switches to Computers.
Can also be used to Extend IEEE Printer Cables.
Also sometimes Used on SCANNERS to Printer Ports.
Molded Ends with 25 Conductors.
Has Been Rated by IEEE as a 1284 cable.
This cable has extra shielding and is of extra high quality.
IEEE-1284 Rating stamped on Side of cable.