15FT Firewire Cable Black 4PIN 4PIN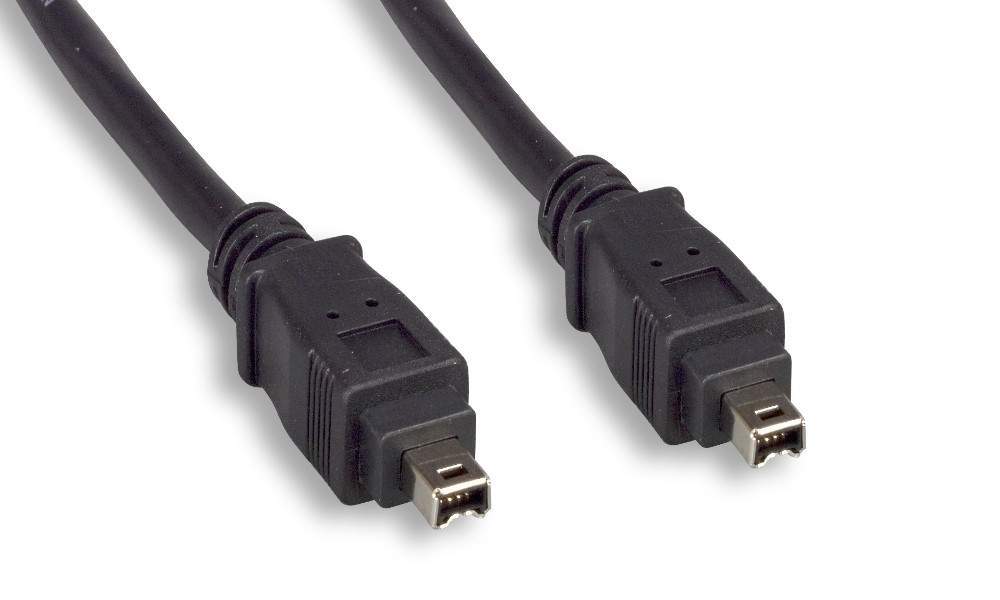 FireWire Cable 4 pin to 4 pin 15Ft
Fire wire cabling provides high-speed data transmission for 'high-bandwidth' devices.
It can connect up to 63 devices and has a transfer rate of 400Mbps.
It is "hot-pluggable" and PnP.
Also available in a 6-6 pin and a 4-6 pin configuration.
USED FOR STREAMING VIDEO VERY FAST ACCESS DEVICES
Used Primarly for Video Cameras.
5m (15 ft) FireWire IEEE-1394 Cable 4-pin/4-pin S400 (400MBit/s speed rating).
Will connect Canopus DVRaptor, EZDV, DVStorm, DVRexRT (Professional) to most DV camcorders and VTRs.
Designed for Laptop with 4-Pin Firewire Connector to Camera with 4-Pin Firewire Connector.
Premium grade Firewire Cable at a discount price.
Designed to IEEE-1394 Cable Specifications.

UPC:820799709105