15FT Firewire IEEE-1394B Bilingual Cable Silver 9PIN 9PIN iLink DV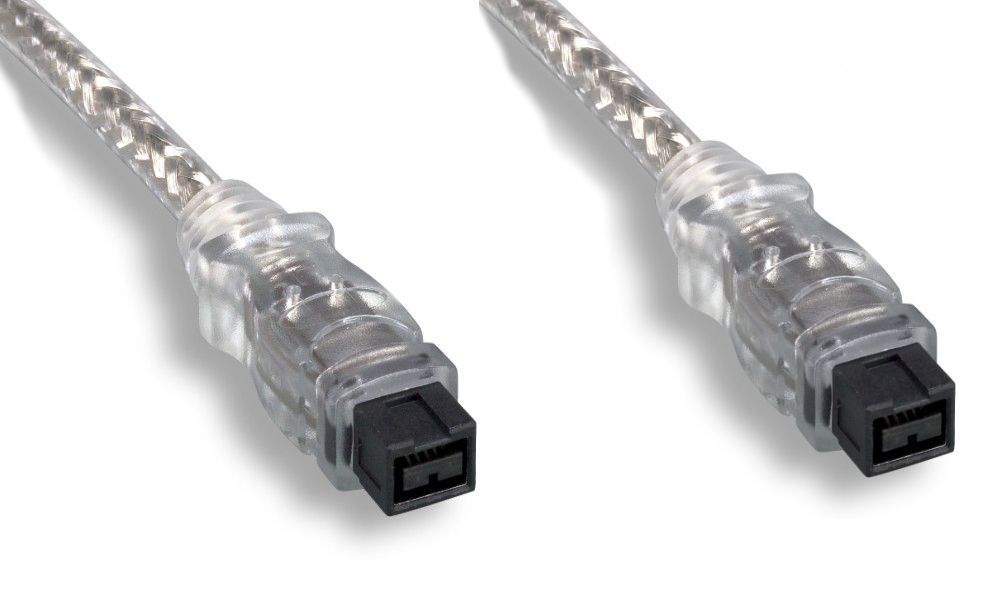 IEEE-1394b FIREWIRE 800 BILINGUAL Connector : 9pin Male to 9pin Male Length: 15 Feet.
1394 Rated Wire with all 9 Pins Wires.
Cable: Premium IEEE-1394b Clear Sheilded Wire.
High Speed IEEE 1394 - B FIRE WIRE 9 pin Male / 9 pin Male
The next generation FireWire Cable twice the speed with a new 9 pin connector. With high speed cable with speeds up to 800Mbps. Ideal for digital cameras, video editing and other applications requiring high-speed data transfer.
UPC:820799709622