1FT SVGA Cable Monitor UL2919 HD15 Male to Male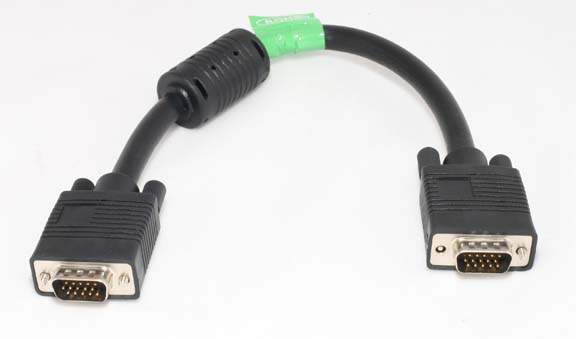 Super VGA 1FT M-M.
This cable has individually shielded coax runs built into it to cut down on signal loss.
UL2919 Triple Shielded.
Excellent quality cable for all resolution monitors.
Guaranteed NO SHADOW
1 Ft Length Needed for Special Applications.
Single Ferrite Choke.
All Coax (RGB) Grounds are tied to Ground.


UPC:820799006348