6FT Video HD15 Male to Male plus USB Type AB Cable KVM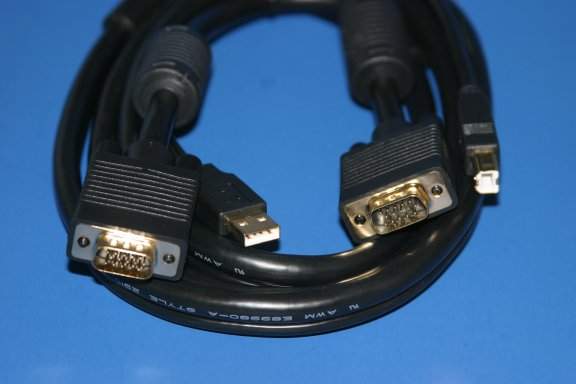 6ft USB KVM Cable: Used to Connect USB Style KVM Switches to the Computer.
Premium Quality Cable with Ferrites and Gold Plated Contacts.
Video Cable is made out of UL Listed 2919 Wire with Built in Coax Cable.
Connectors:
SVGA HDDB15 Male to SVGA HDDB15 Male
USB Cable Standard USB-A to USB-B
UPC:820799007515